LEE PRESTON NEWS
20th August 2015
VIP LAUNCH DAVID JONES
Our very own Ronan, Faye and Kylee had an amazing experience creating the hair looks for the recent Spring Summer Fashion Launch VIP Evening for David Jones Hay St!
Showcasing the hottest looks for this summers trend, Claire Fabb hosted an amazing evening for David Jones top VIP card holders!
Not to mention the event was styled by the insanely talented stylist, Teagan Sewell...
Amazing job guys!! Check out behind the scenes...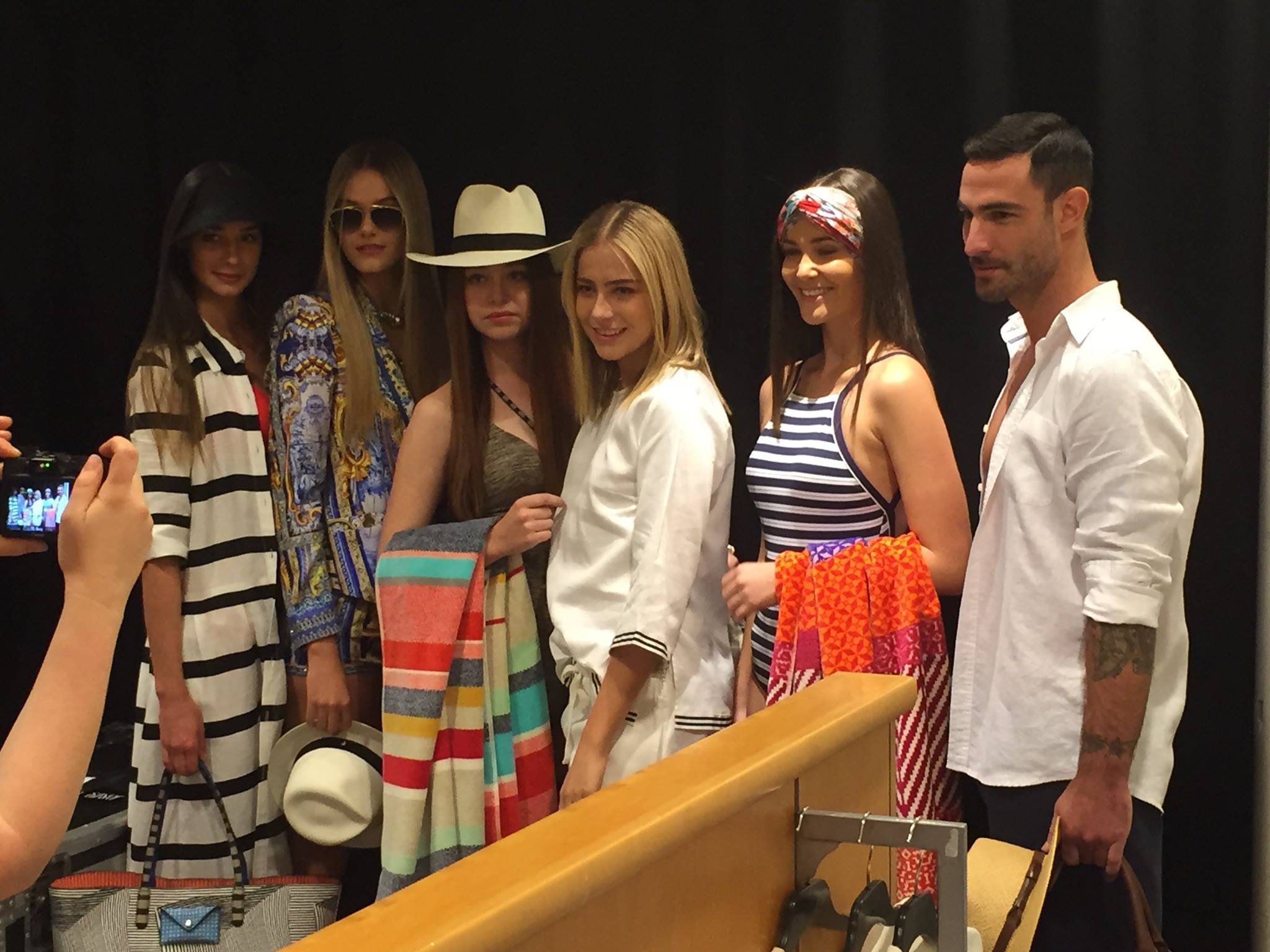 10th August 2015
STYLE AID 2015
What a great turn out it has been recently... Lewis, Faye and Kylee supported GHD Hair for Style Aid this year at the Crown Burswood! They had amazing time backstage creating a super sleek, editorial look for the fabulous models...
How amazing do they look! Amazing work guys...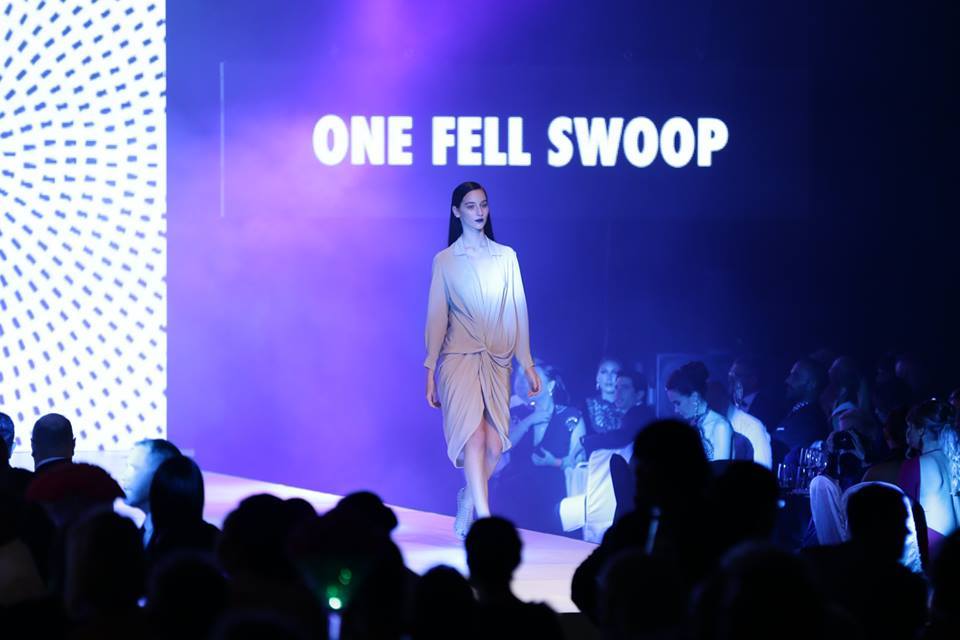 5th August 2015
LEE FOR GHD IN ADELAIDE!
We are so excited to show our very own Lee's seminar for GHD in Adelaide recently.
Lee showcased some of her iconic looks and session styling tips that she uses all the time! Assisted by Ronan, they had a great time showcasing the collection, Nouveau Couture!
Amazing Lee & Ronan!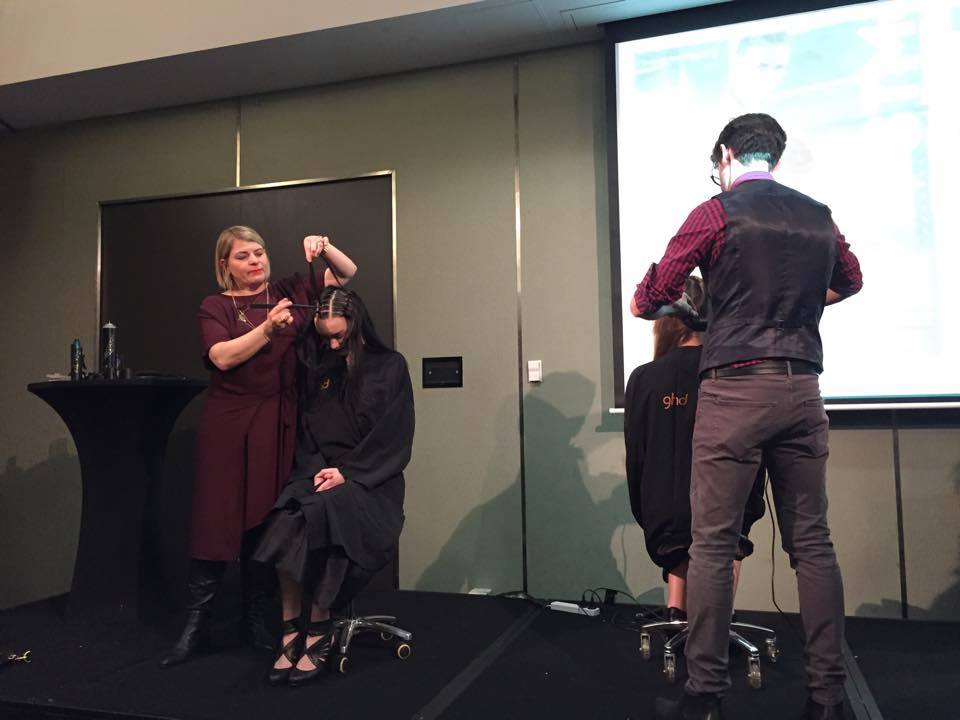 30th July 2015
STM SHOOT - DOOR 49 BAR OPENING
We are super excited to show the fab images from a recent shoot with Channel 9's Scherri-Lee Biggs! How gorgeous!
Hair: Faye Redfern, Lee Preston Hairdressing
Photography: Cheyne Tillier-Daly
Styling: Teagan Sewell
Make Up: Hendra Widjaja
Model: Scherri-Lee Biggs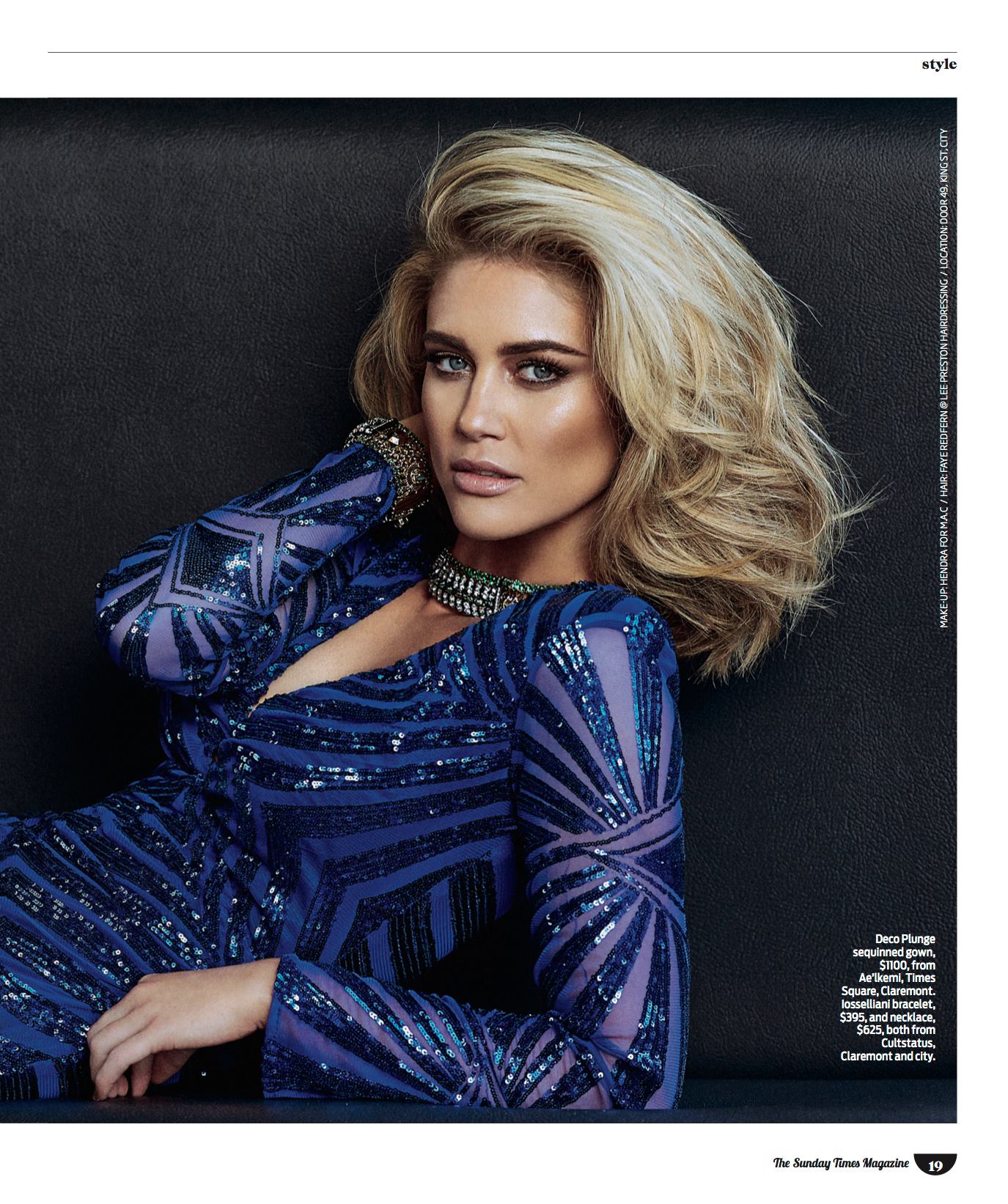 21st July 2015
CROWN MANSIONS
More champagne darling? Our very own Lisa, assisted by Faye, had the amazing opportunity of working with the best group of creatives for an STM shoot at the Crown Mansions! Shot by Cheyne Tillier-Daly, this super luxury shoot was definitely one to remember!
Amazing work ladies!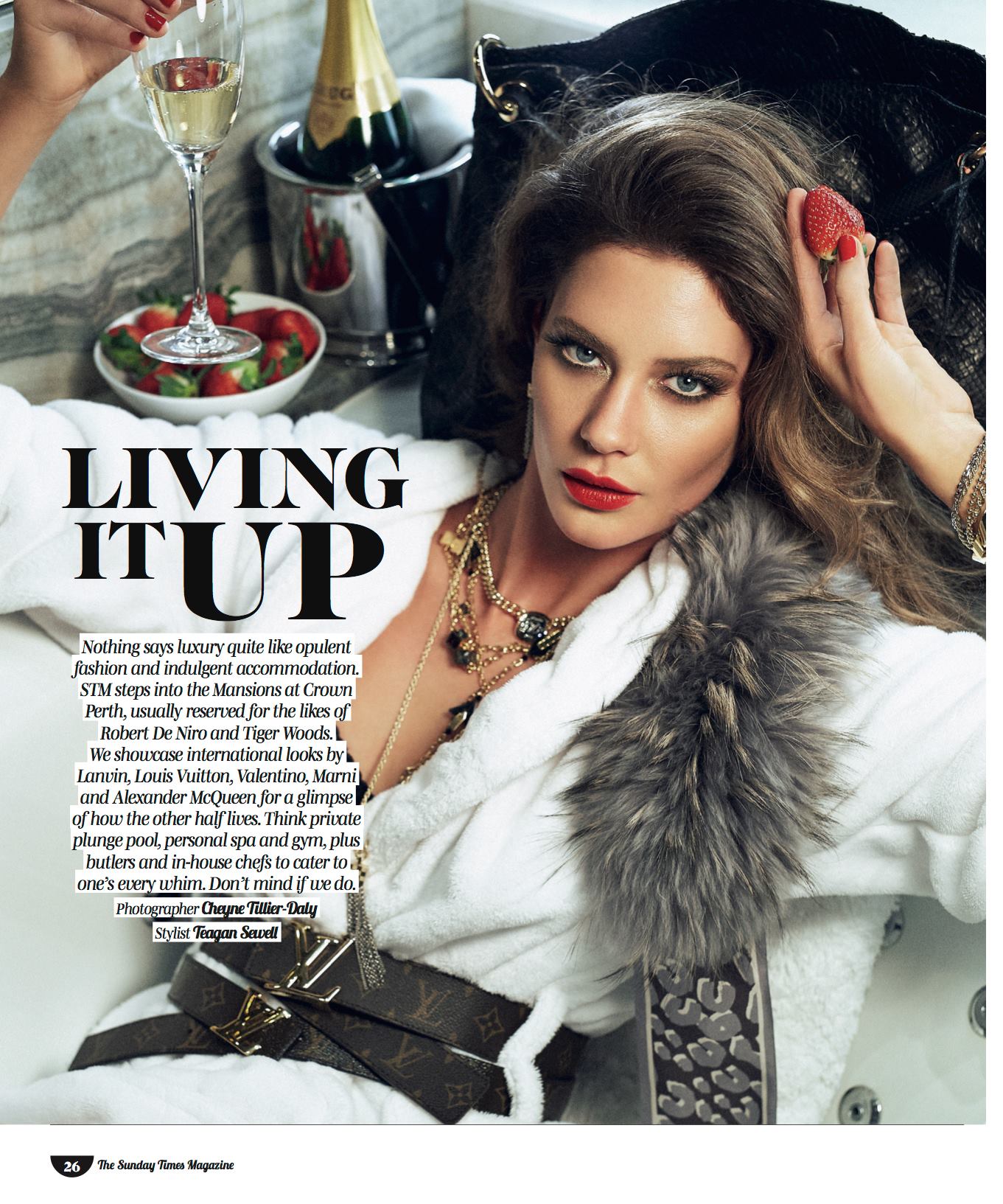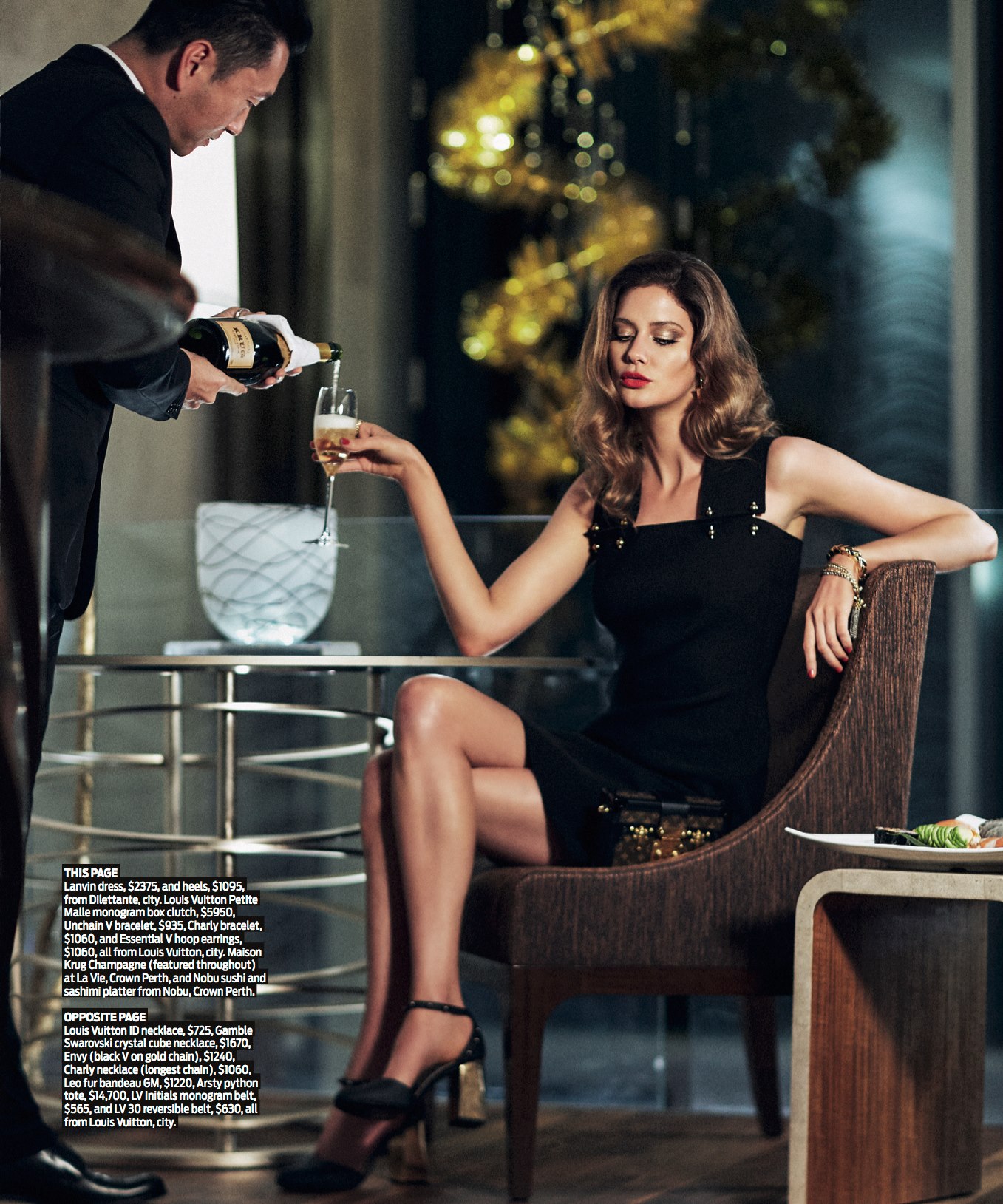 15th July 2015
STM 140 PERTH
Our very own Faye Redfern did the hair for the relaunch of 140 Perth for Sunday Times Magazine recently! Shot by Craig Williams, international model Lauren Brown came back from New York to join the team...
Great work Faye!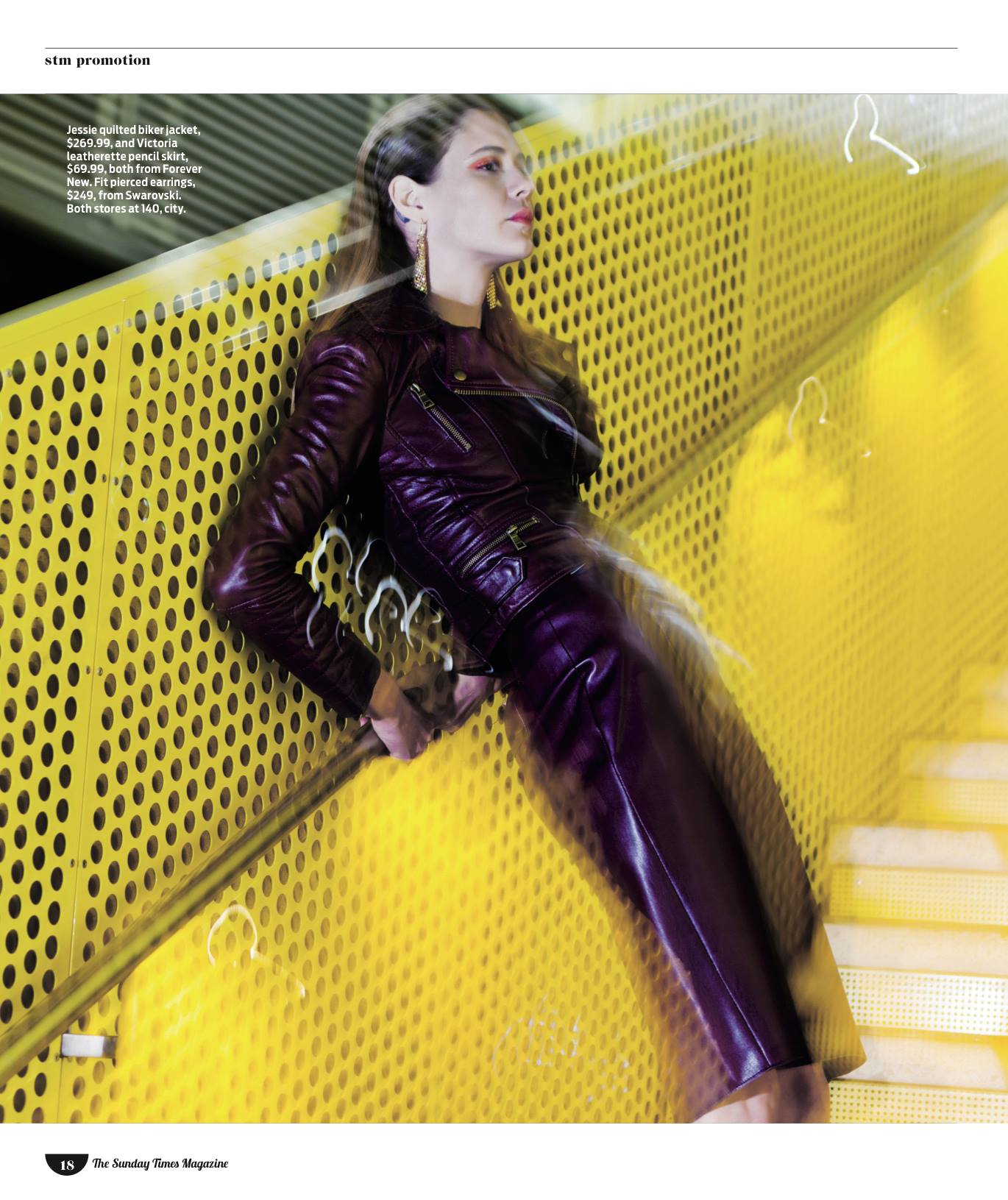 10th July 2015
NEON LIGHTS STM Cover
Our very own Lewis Stanford worked on a shoot for STM Perth and Jaime Lee Major recently... Shot by Chantel Concei, the shoot was located at the Timezone games arcade in Fremantle! Amazing work Lewis...!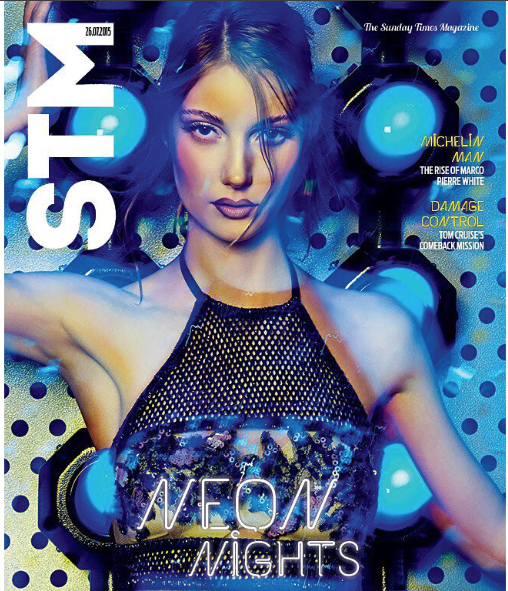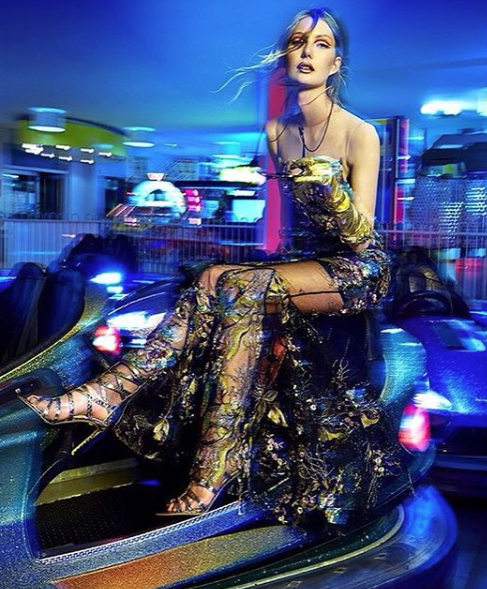 25th June 2015
Introducing "The Icons" Collection...
We are thrilled to showcase our new hair collection, created earlier this year by our talented stylists!!
This years collection as designed and inspired by renowned icons that we have all been influenced by over the years and recreating them with a modern, editorial twist!
We hope you enjoy this collection as much as we did creating it!!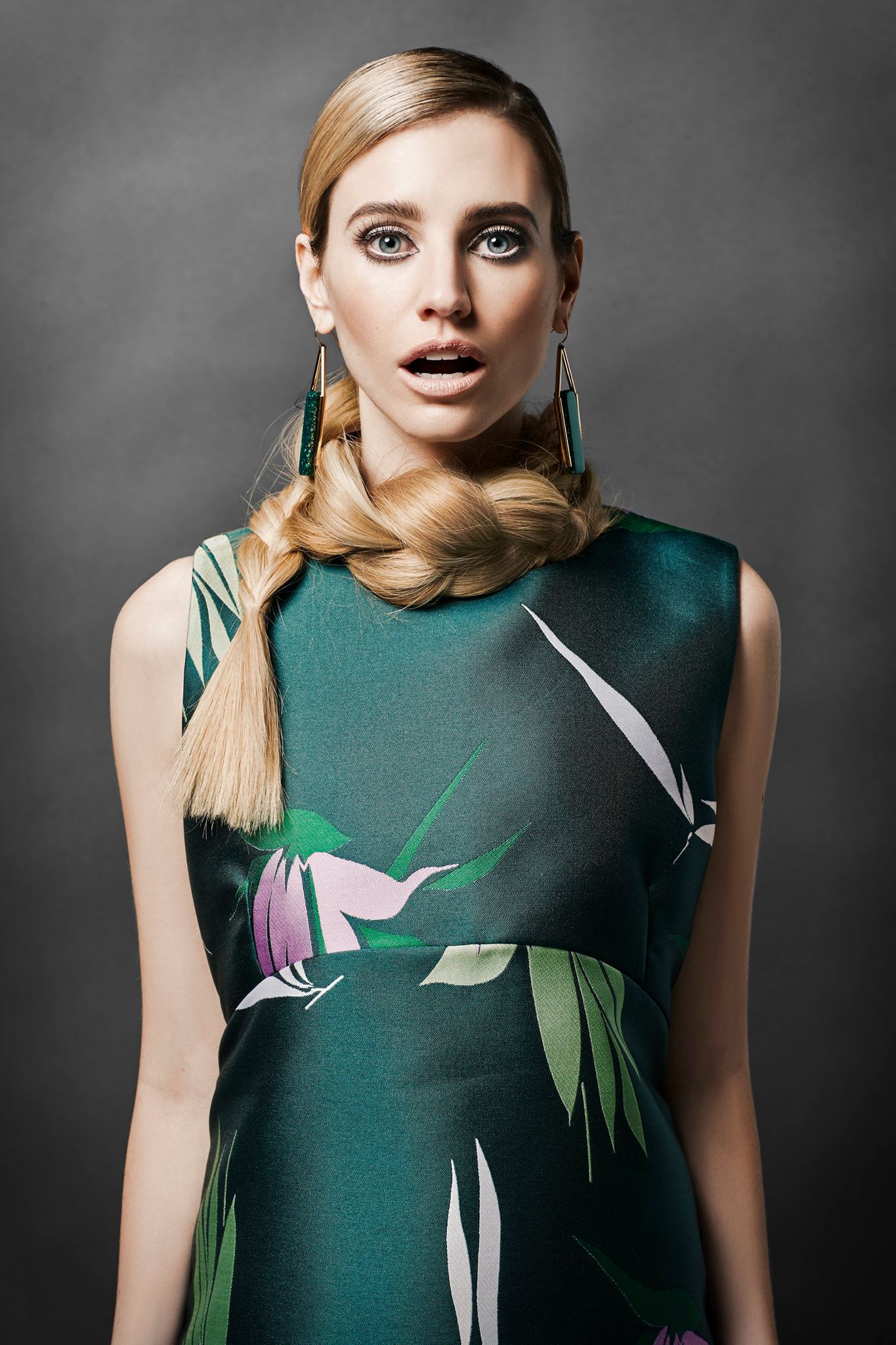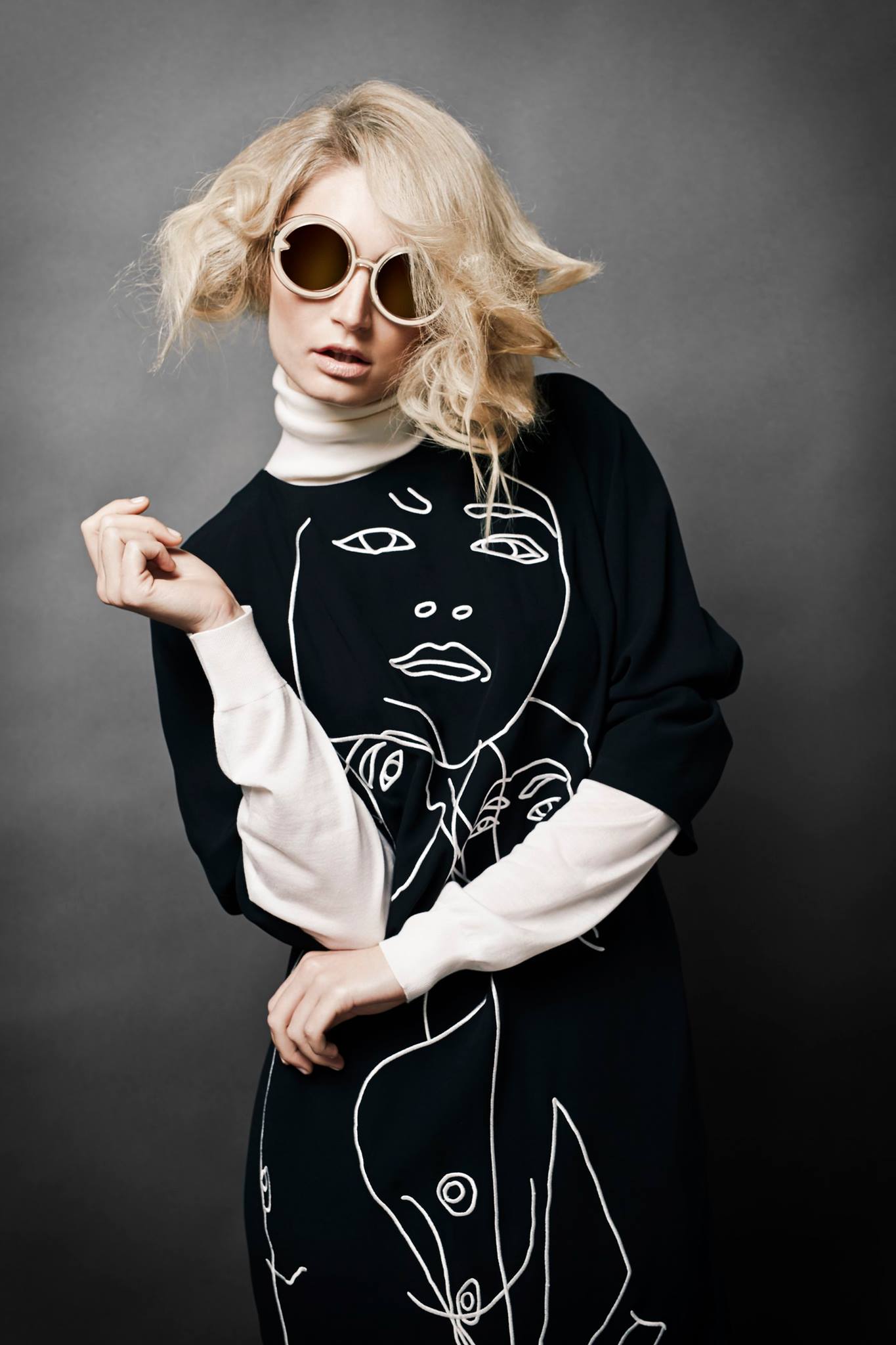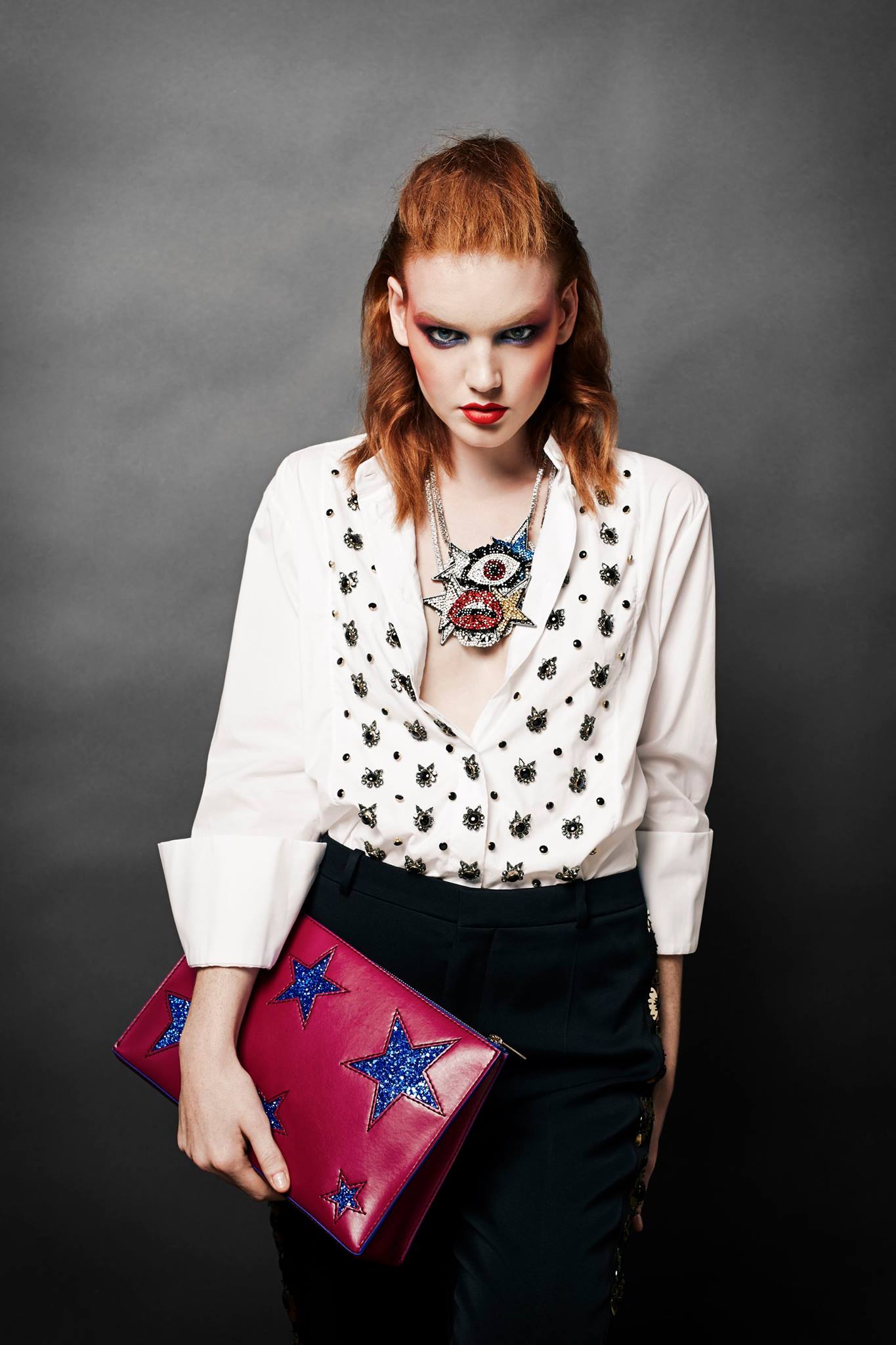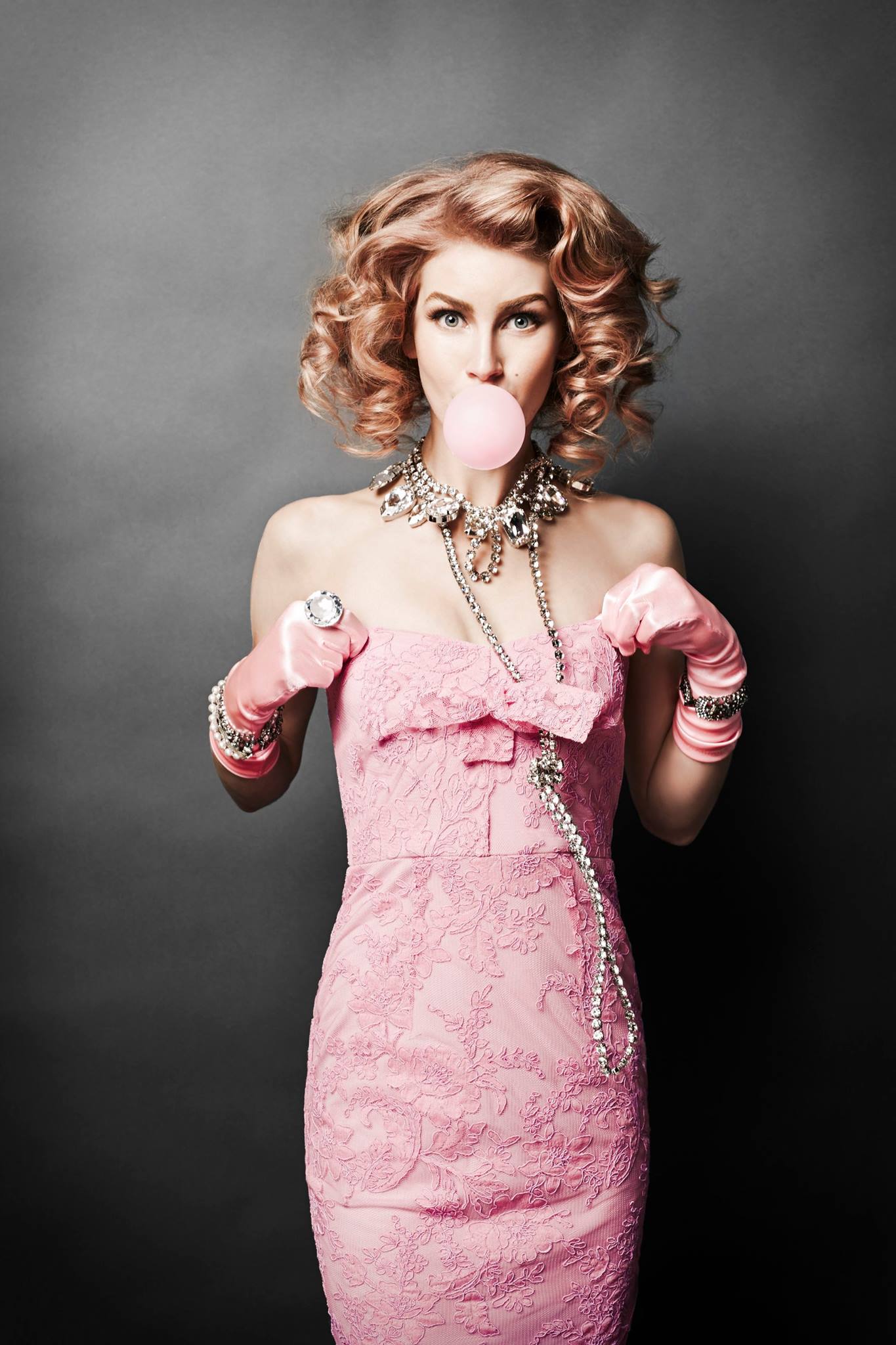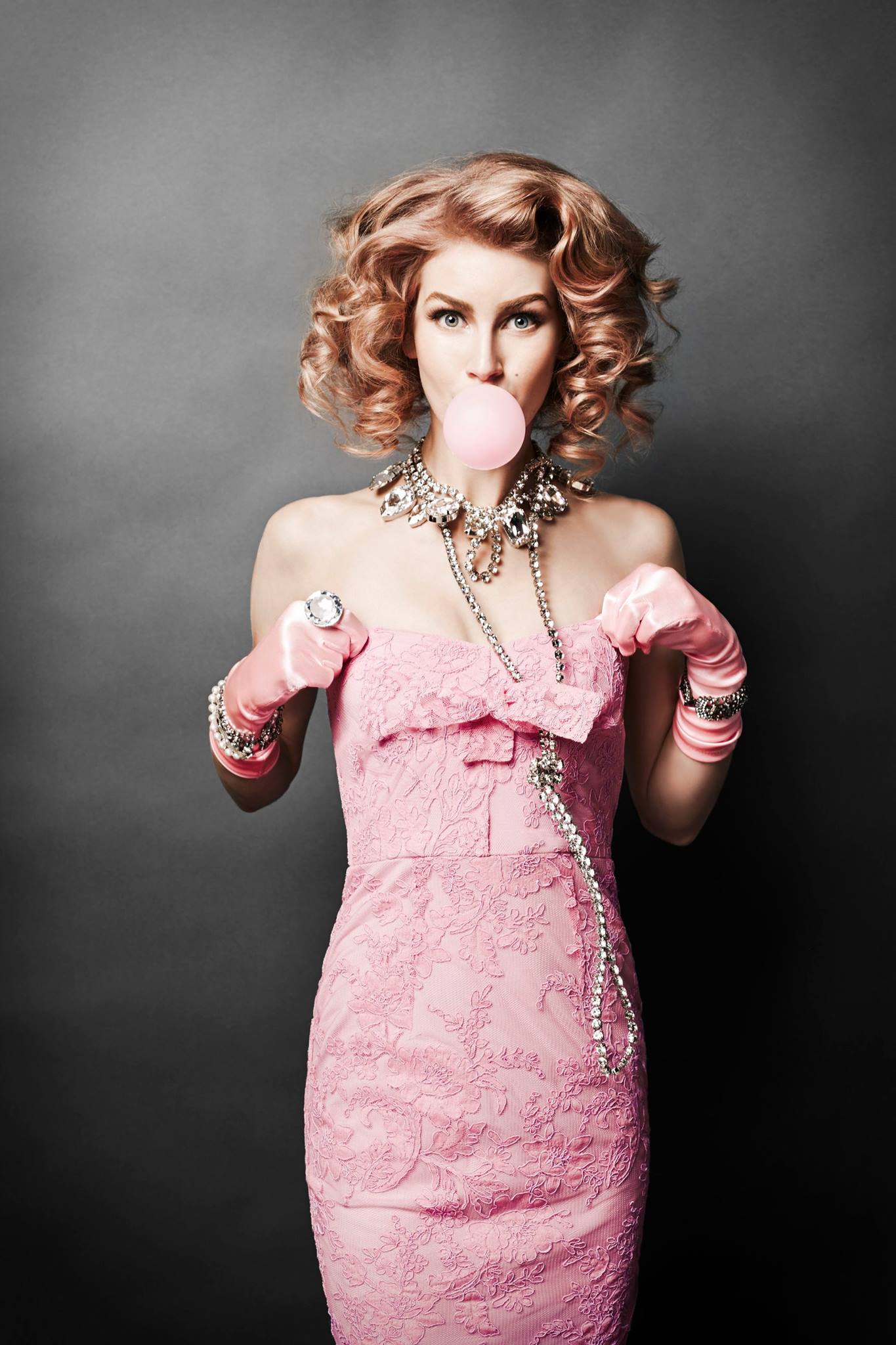 16th June 2015
Lee Preston shoots with ENEX 100!
How amazing are these images published for ENEX100?!? Hair by the fabulous Lee Preston herself, we are so proud to be part of her creative and talented team! Amazing work Lee, as always...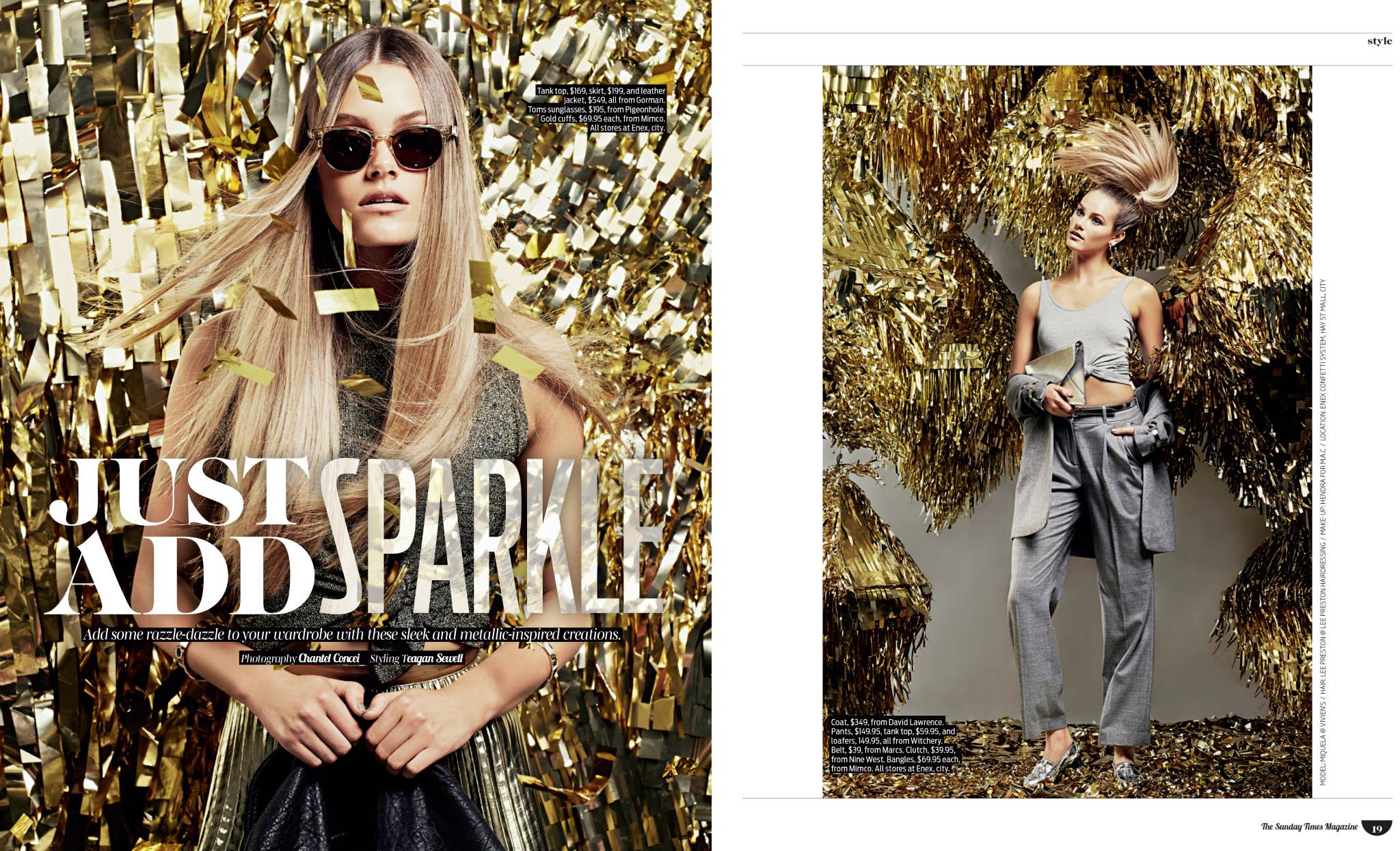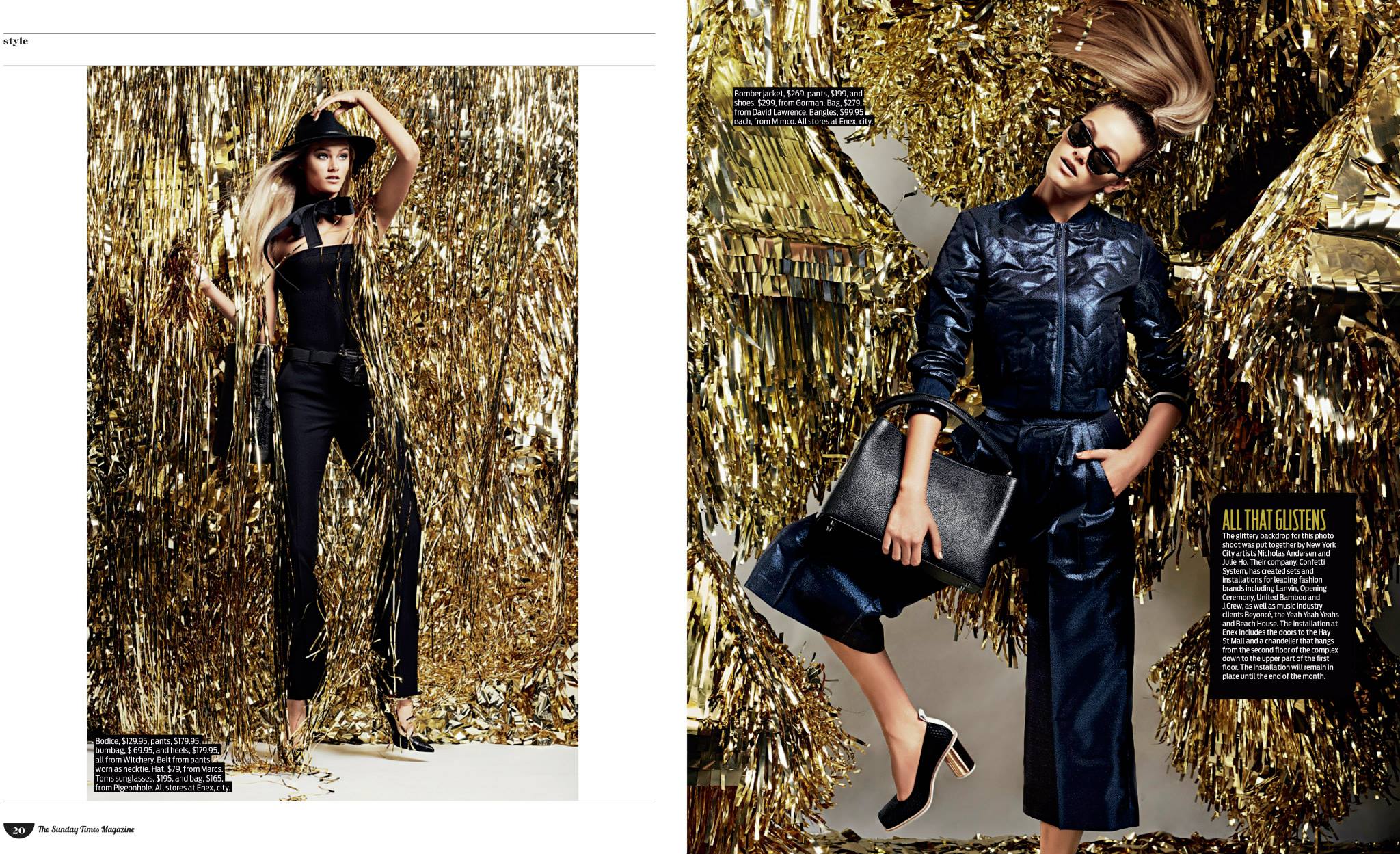 15th June 2015
Kevin Murphy Blow Dry Workshop @ Lee Preston Hairdressing!
Our very own Faye and Kylee took part in the Blow Dry Workshop with Kevin Murphy Education yesterday! Swatting up on current techniques, the girls had an amazing time creating luscious locks at this super trendy event! Have you booked in for your weekly blow dry?!
14th June 2015
STM FITNESS ISSUE NOW PUBLISHED!
We were so thrilled to pick up this weeks Sunday Times to see our image made the cover of the Fitness Issue! Our very own Lisa, assisted by Faye, did the fabulous hair for international model and yoga instructor, Stephanie Goulant from Viviens Model Management. Shot at the Queen St Gym in the city, they had an amazing time alongside some of Perth's finest creatives including fashion stylist Teagan Sewell, Photographer Chantel Concei, and Make-Up Artist Hendra Widjaja.
Make sure you grab a copy, we will be sure to frame this beauty in the salon!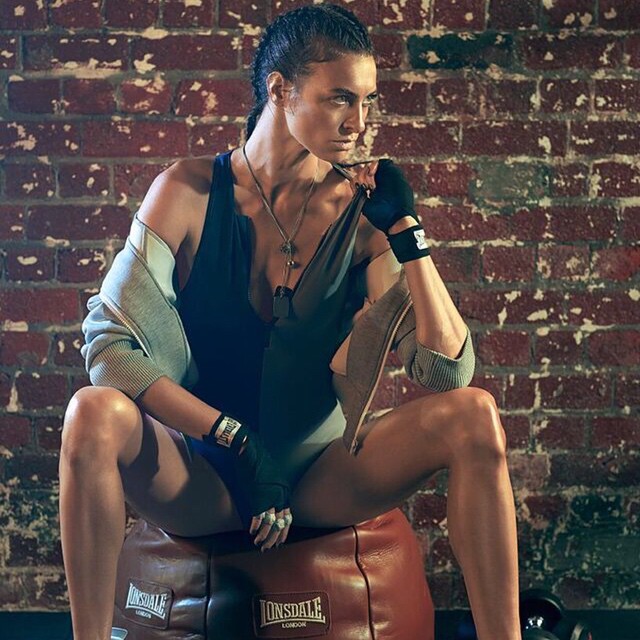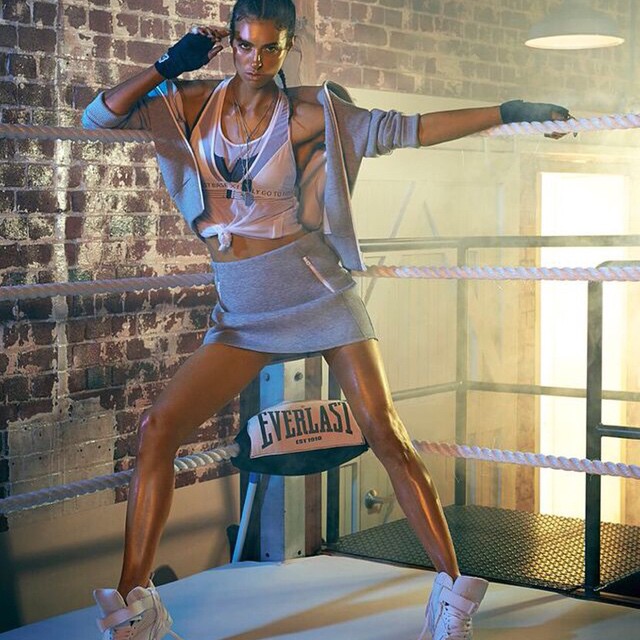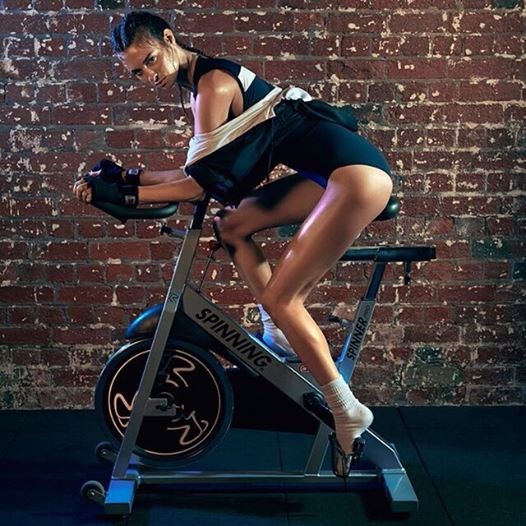 7th June 2015
Kids Styling Workshop announced!
We are so excited to announce our first ever Kids Styling Workshop right here at Lee Preston Hairdressing!
Are you always stuck for hair ideas when it comes to the school runs, weekend clubs, and birthday parties? No need to worry! We are here to teach you modern, easy hairstyles that will take you no time at all!
Email: contact@leeprestonhair.com to secure your place! Limited availability!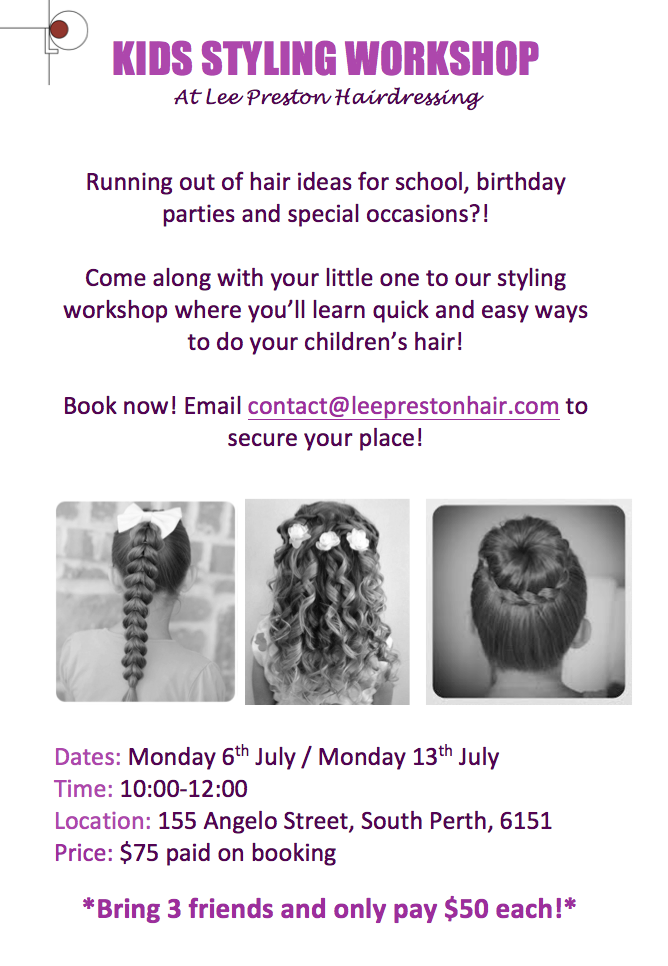 1st June 2015
BE QUICK! Luxury Kérastase Prize Draw
An exclusive offer at Lee Preston Hairdressing!
Buy any two products from our new Kérastase Chronologiste premium range and be in with a chance of winning a luxury skin treatment worth over $450! (See reception for details)
27th May 2015
EXCITING! Keep your eyes peeled for all things Lee Preston Hairdressing...
This week has been very exciting... Our very own Lisa Emery, assisted by Faye Redfern, did a photoshoot for a local magazine!! Behind the scenes teaser photos below, stay tuned for more info...!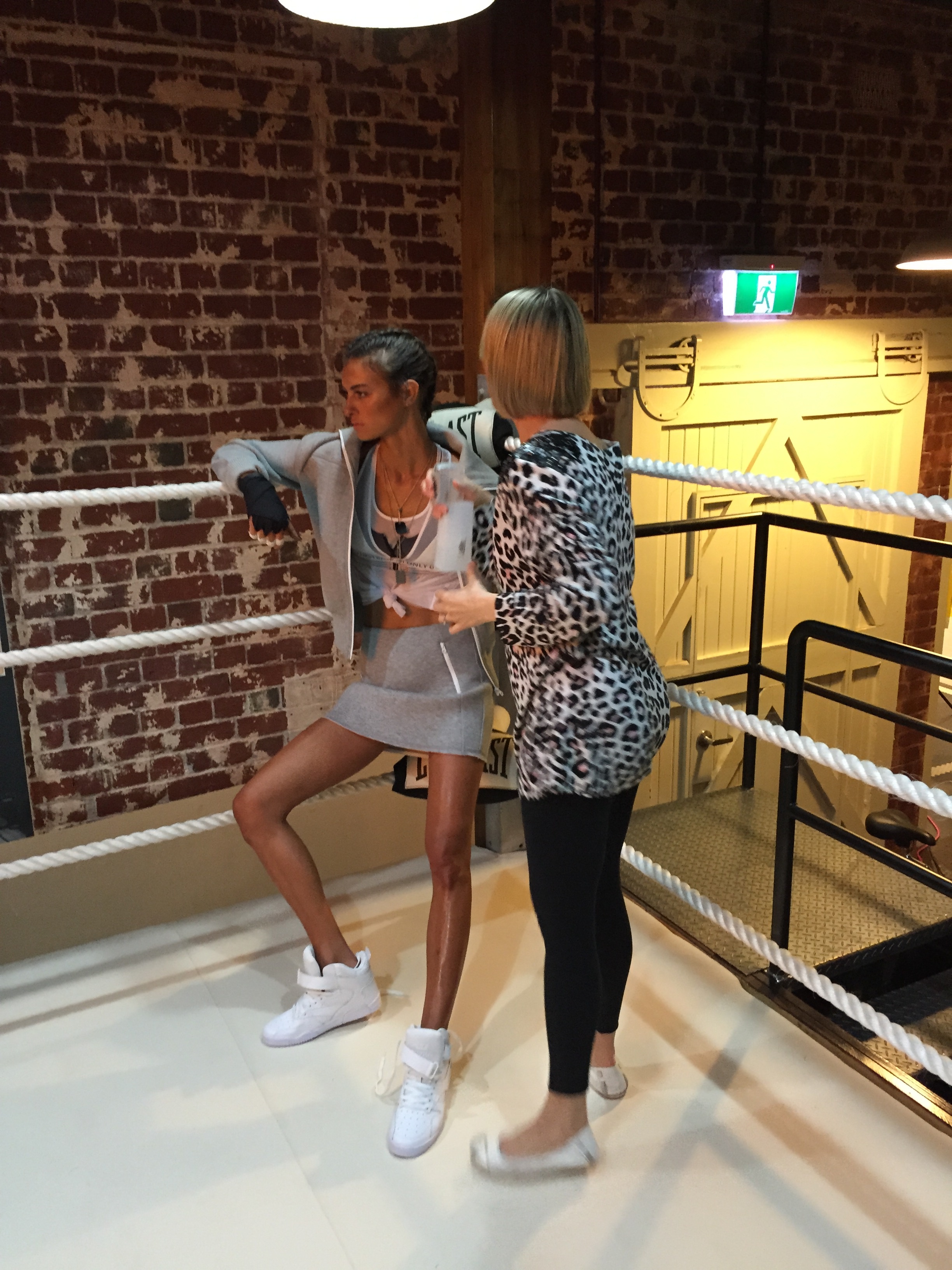 20th May 2015
Introducing Kérastase!
We are SO excited to announce we are now a proud stockist of the beautiful Kérastase range! The team are so pleased to have such a luxurious brand to work with and recommend to clients... The products you use at home are just as important as the products we use in the salon! Be sure to ask your stylist for expert advice on the right products next time you are in!
11th May 2015
Lee Preston Hairdressing for Garden City Parade!
Our stylists had the best time recently working with Garden City Shopping Centre on their catwalk and "Front Row Style" Lookbook! Hosted by the fabulous Jules Sebastian, the team created some amazing looks which strutted the catwalk and are now featured in their latest campaign! Well done Lisa, Faye, Ronan, Jordan, Tilly, & Suzel !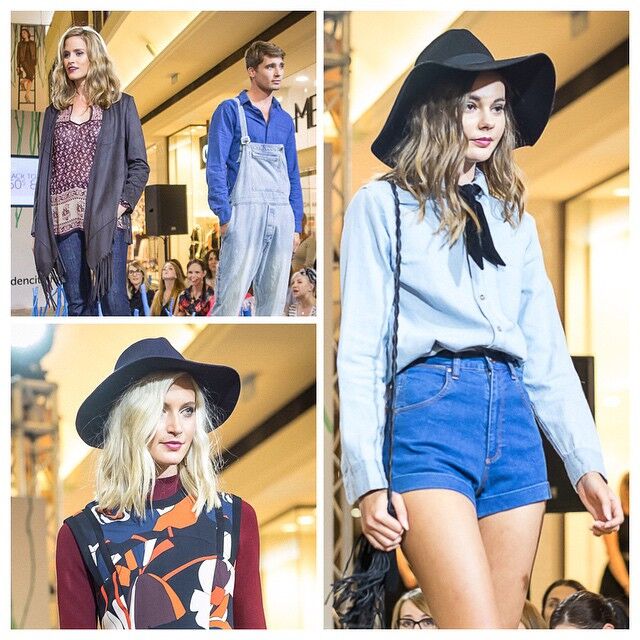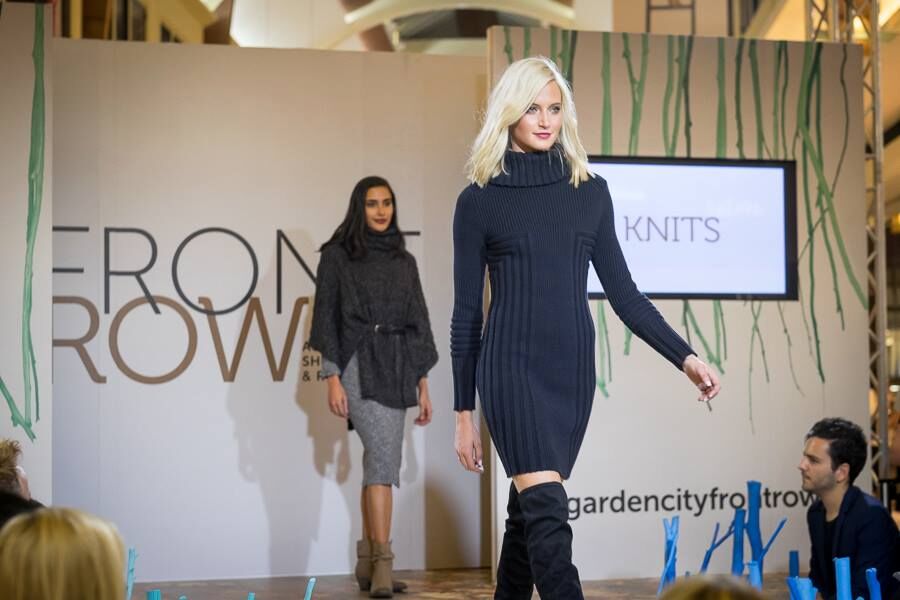 2nd May 2015
STM Food Issue! Hair by our very own Michelle and Faye...
We were so excited to see our very own Faye and Michelle work on the recent "Food Issue" for the Sunday Times Magazine... Shot at the Boat Shed Market in Cottesloe, they had an amazing time creating such luscious locks for international model, Stephanie Gourlant! Keep a look out for the issue, well done ladies!!
Photographer: Penny Lane, Stylist: Teagan Sewell, Make-Up: Hendra Widjaja, Hair: Michelle Williams & Faye Redfern.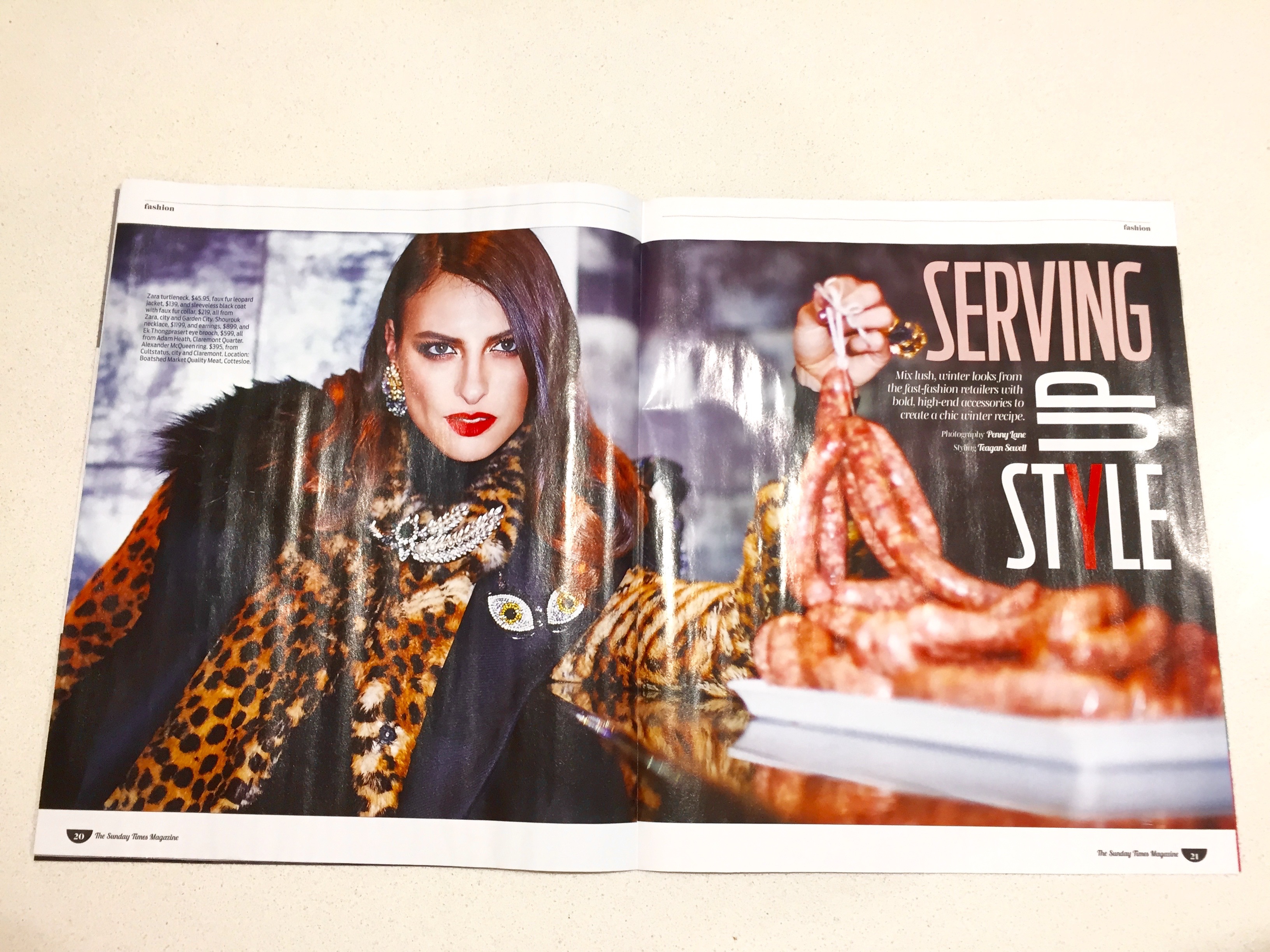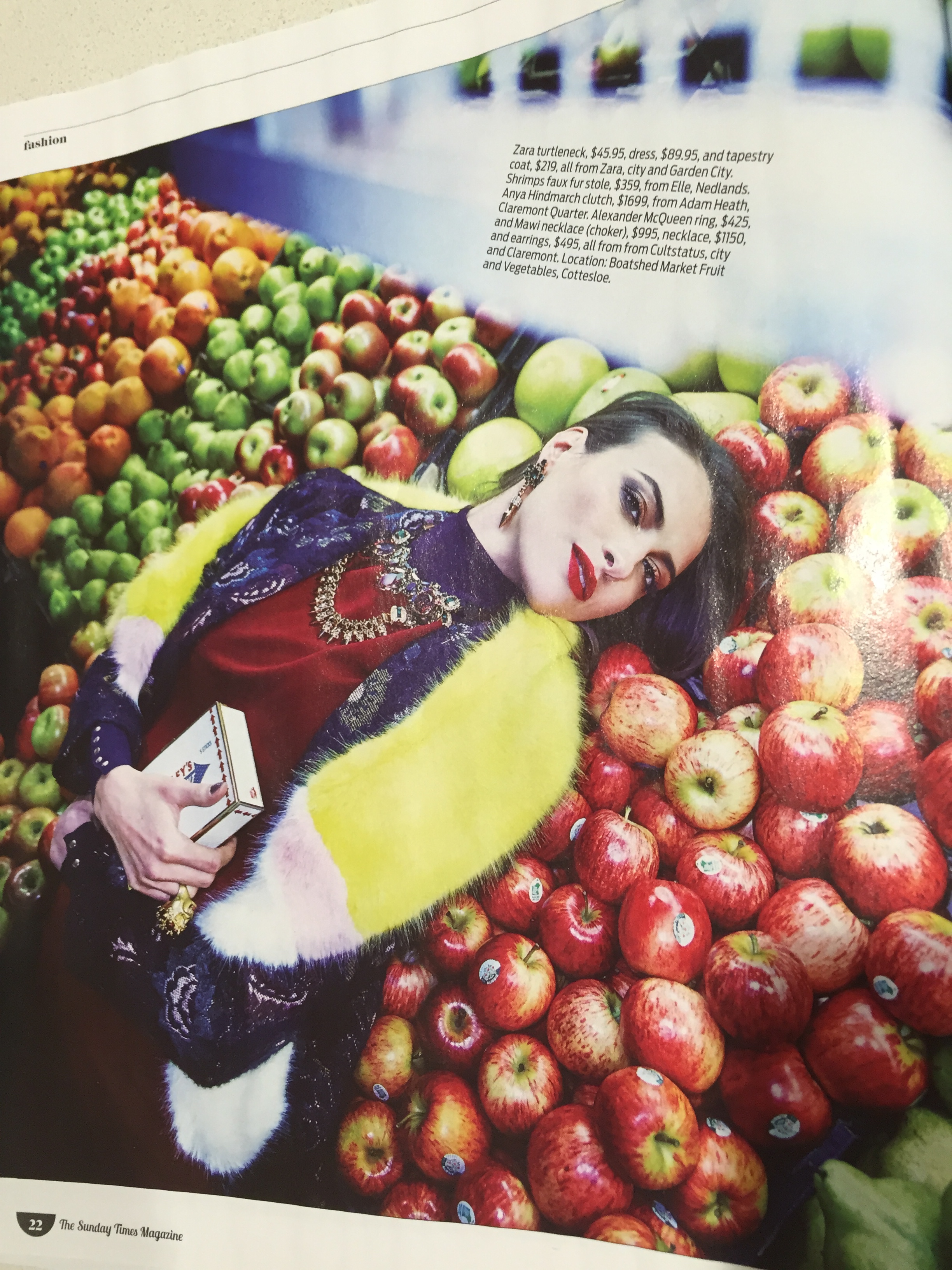 21st April 2015
GHD Supreme Styler Seminar with Lewis Stanford!
Yesterday was an eventful day at the Lee Preston salon! Our stylists took part in a full day of GHD styling seminars with our very own educator Lewis Stanford... Faye Redfern, Jess Panizza, and Suzel Mackintosh all created some amazing looks that we are so excited to get creative with in the salon!
Ready to go! Supreme Styler Seminar with GHD Educator Lewis Stanford
GHD Curve Tools ready to go!
Hair by Faye Redfern using GHD Curve
Hair by Jess Panizza
Our lovely Amber with her final look, hair by Faye Redfern
17th April 2015
We go to Mercedes-Benz Sydney Fashion Week!
We are so proud of our very own Ronan Fitzgerald, Lewis Stanford, and Faye Redfern, for representing Lee Preston Hairdressing at Sydney Fashion Week 2015! Working with various guest artists including Sharon Blain, Jayne Wild, and Clive Allwright, they got to get hands on backstage with the industries most prestigious models and designers including Ixiah, Manning Cartel, Steven Khalil, and Tony Matecevski! Well done guys!!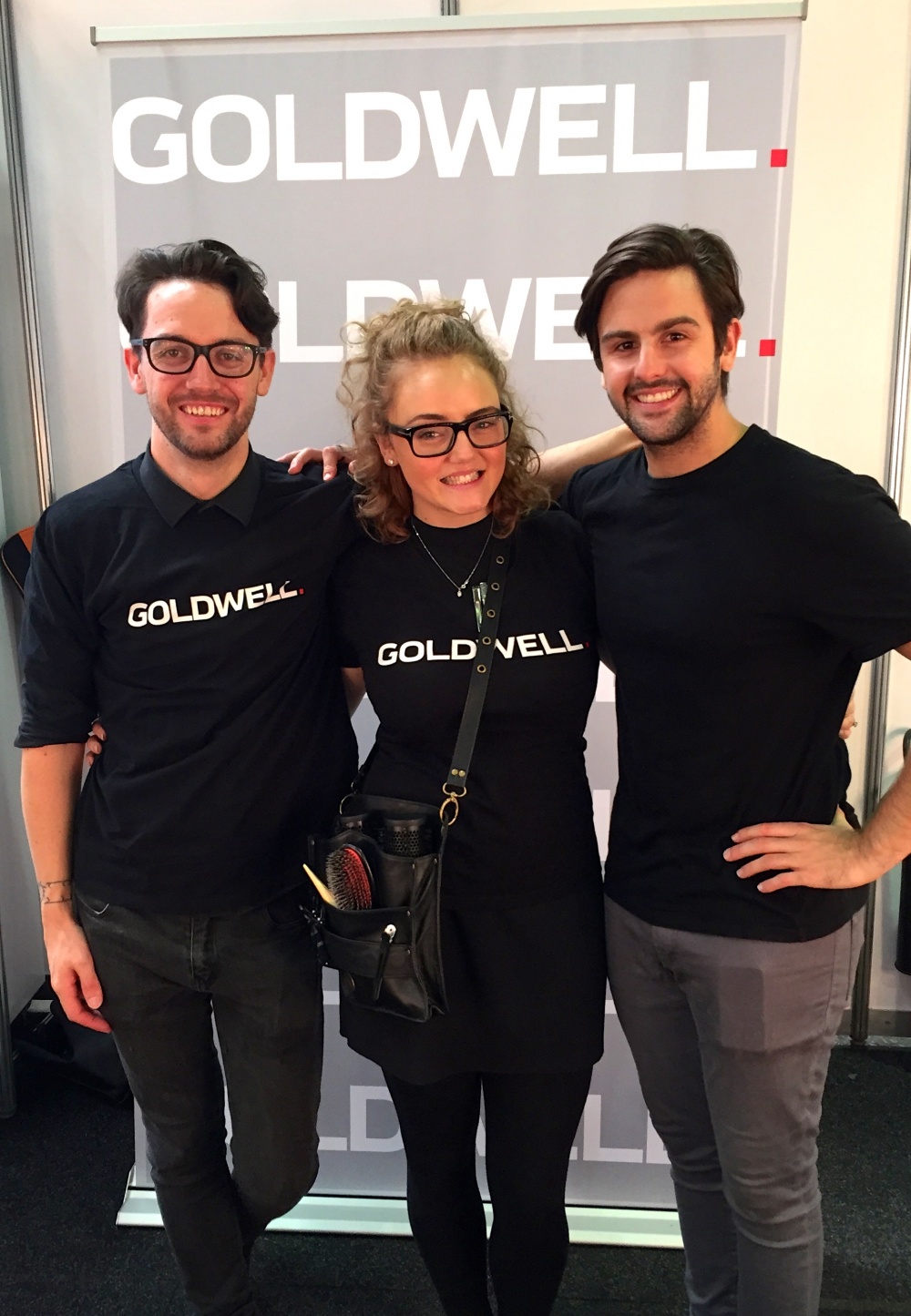 Ronan, Faye, & Lewis backstage at Steven Khalil show, directed by Sharon Blain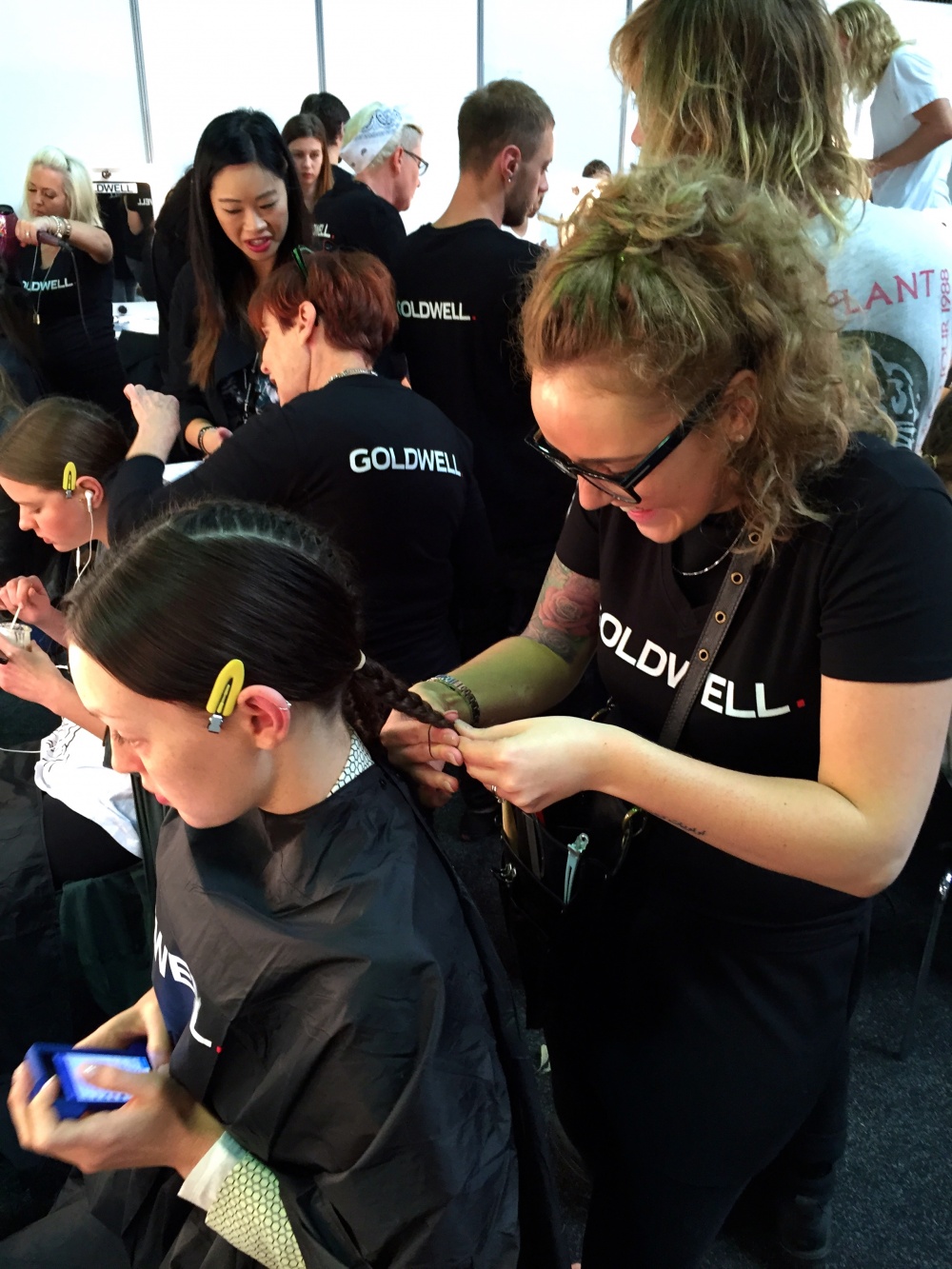 Faye Redfern assisting Sharon Blain backstage for Steven Khalil.
Ronan Fitzgerald assisting Clive Allwright backstage for Ixiah the Label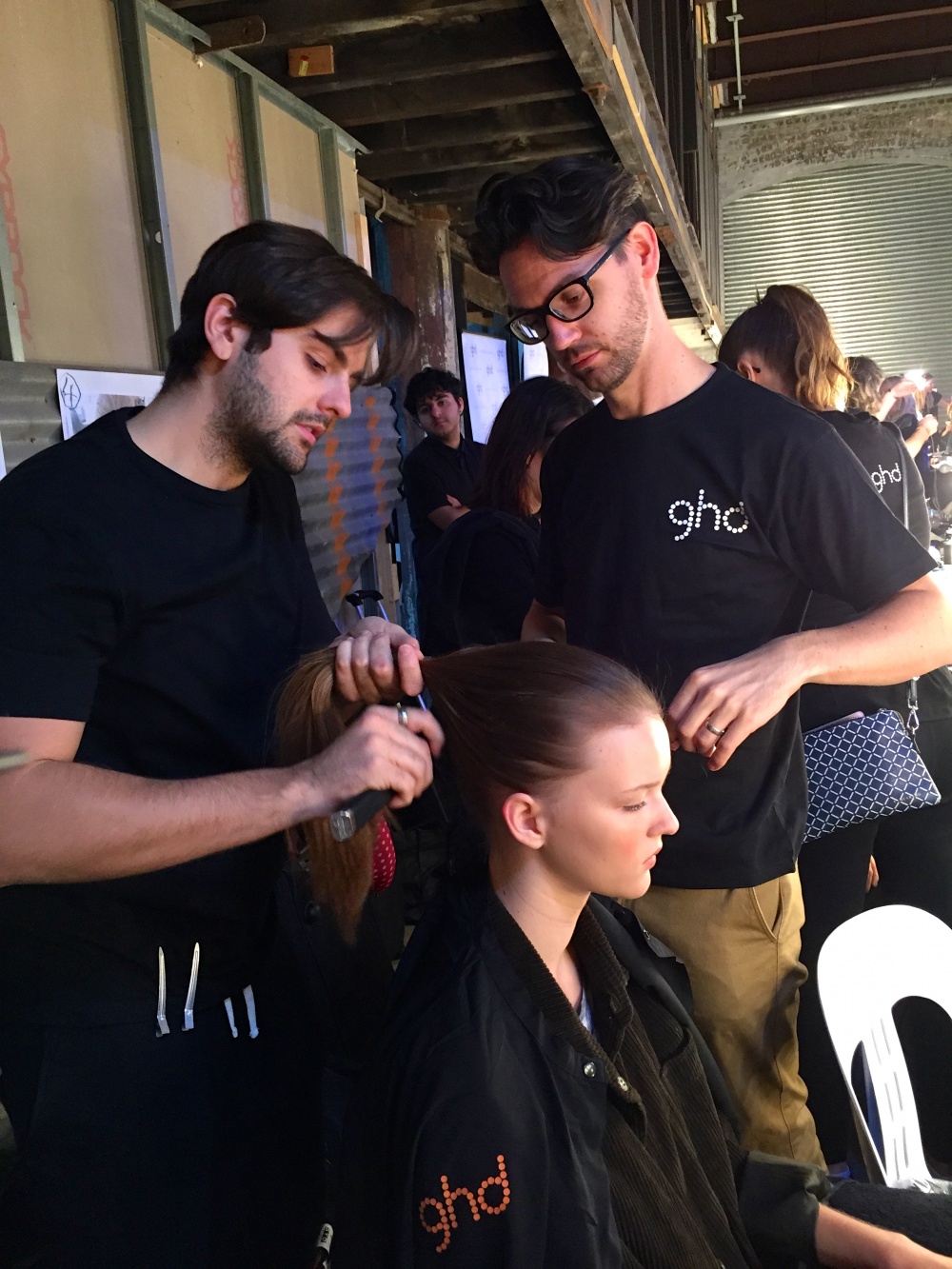 Lewis Stanford and Ronan Fitzgerald assisting Jayne Wild backstage for Tony Matecevski
12th April 2015
Lee Preston shoots for STM! Lifting The Veil...
We are so excited to announce Lee's recent shoot for STM has been published! Showcasing the fabulous gowns of designer Steven Khalil, Lee created some beautiful hair looks for the shoot which was shot in the centre of Perth. Assisted by Faye Redfern, Lee really enjoyed the day working with photographer Chantel Concei, stylist Teagan Sewell, and make up artist Hendra Widjaja. Well done Lee!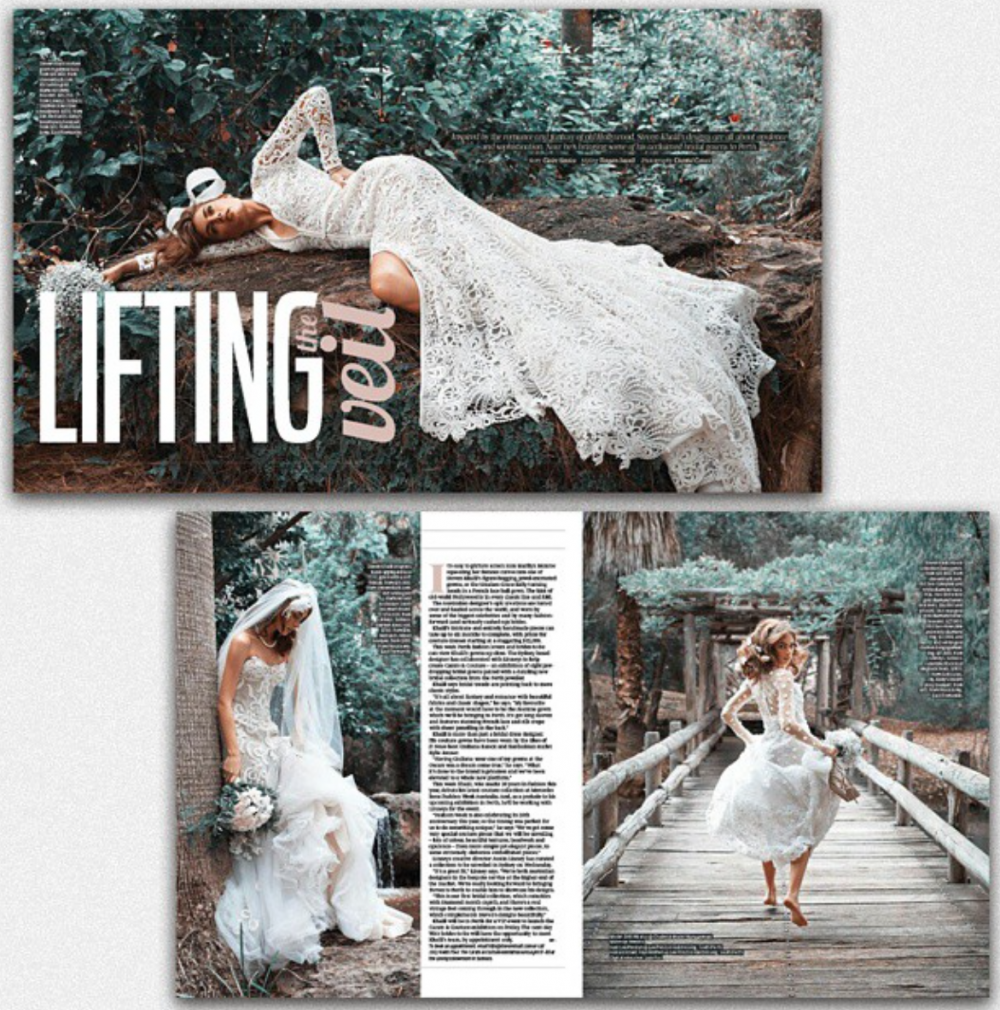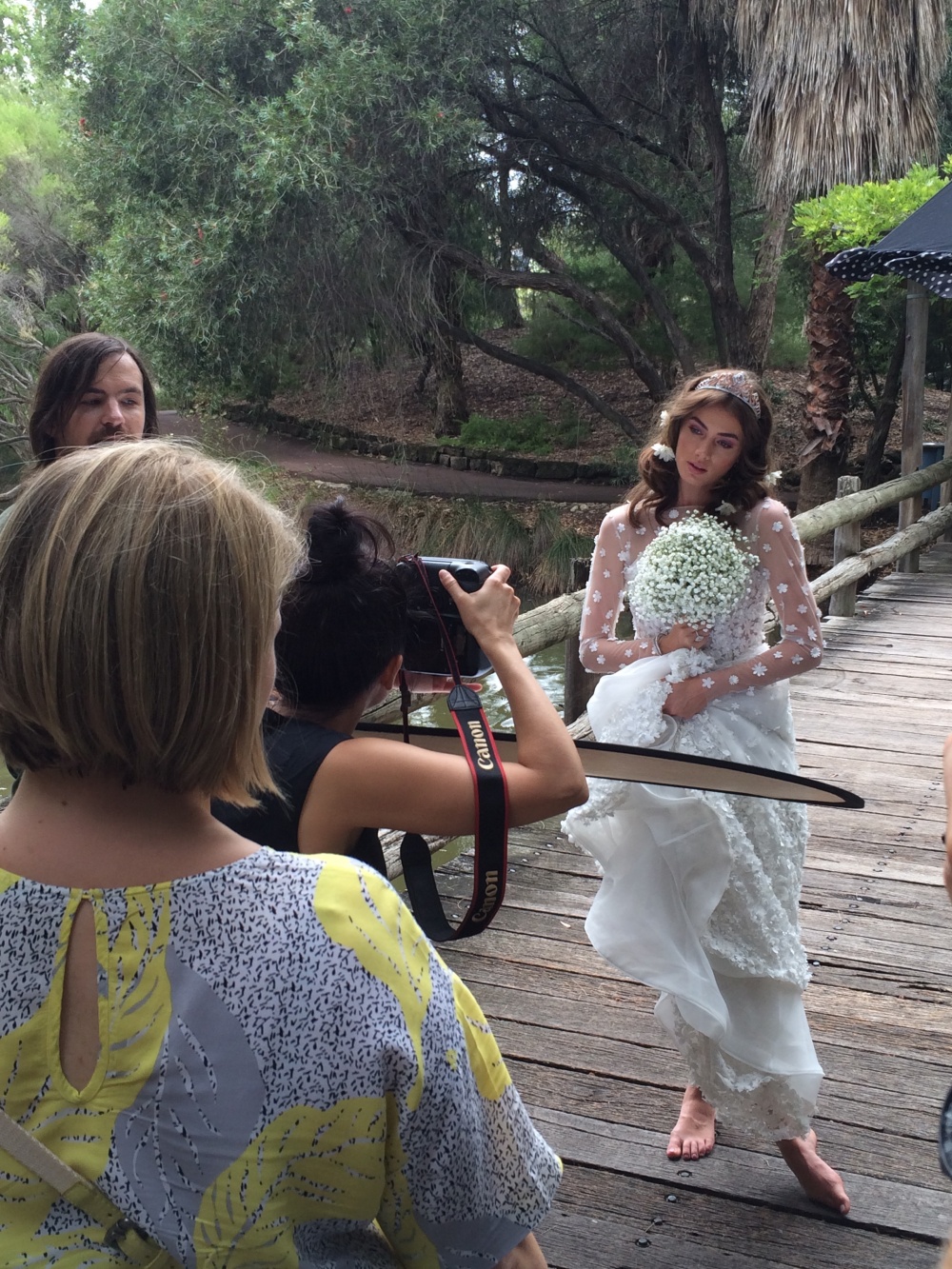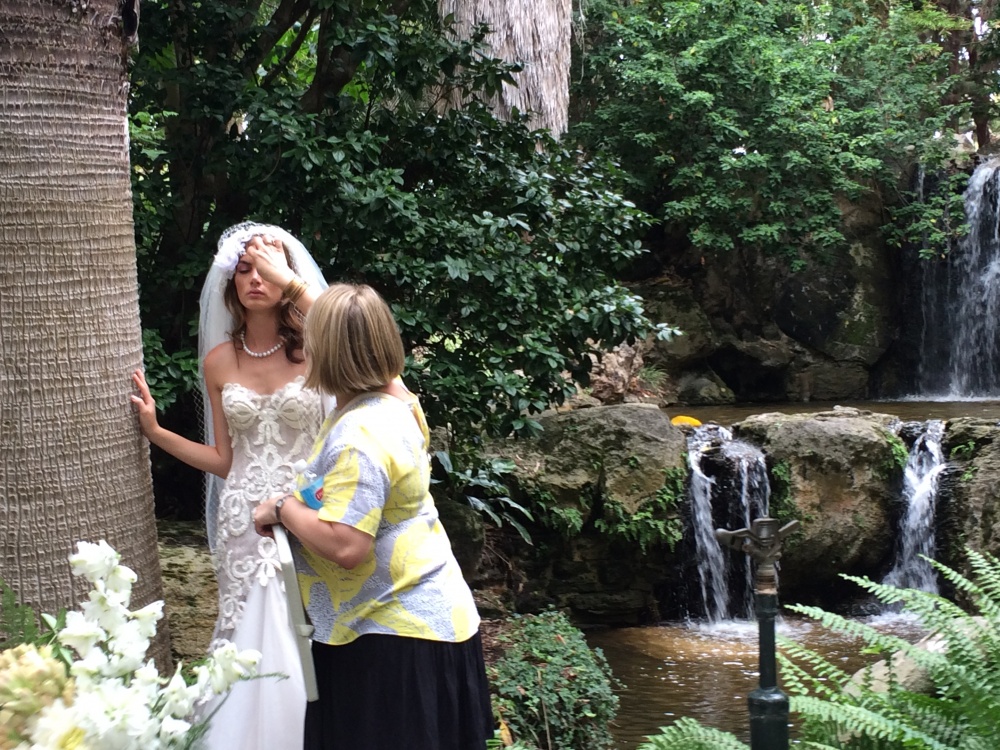 4th April 2015
Lee Preston Team behind the scenes for GHD!
Some of our team members had the amazing opportunity to work behind the scenes with the fabulous Lorna Evans at a GHD event recently! Lewis, Ronan, Suzel, and Faye assisted in prepping the models for the event and got to learn some invaluable session styling techniques... Well done guys!
- Final Looks -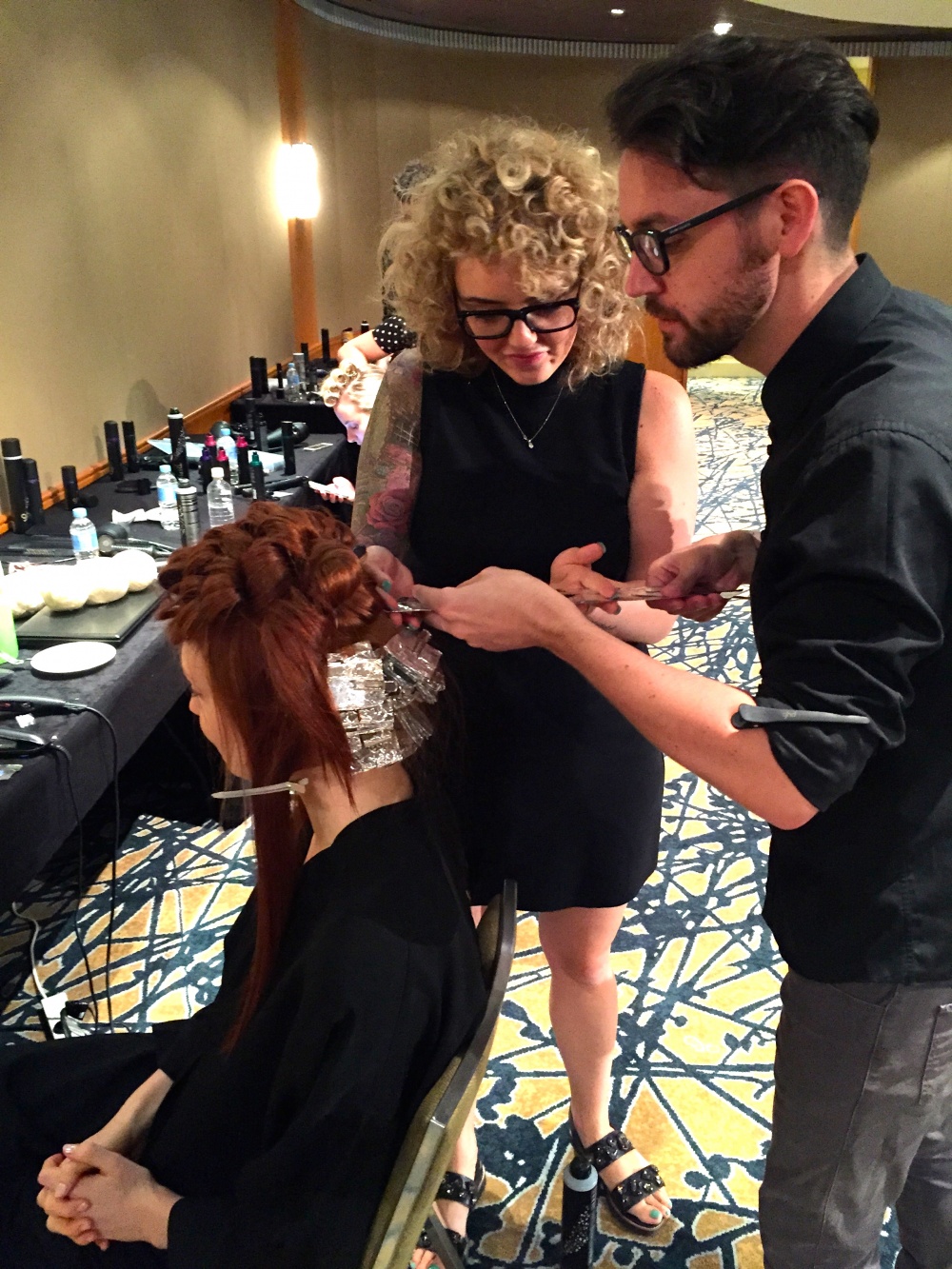 - Faye & Ronan prepping -
- Suzel making a hair piece -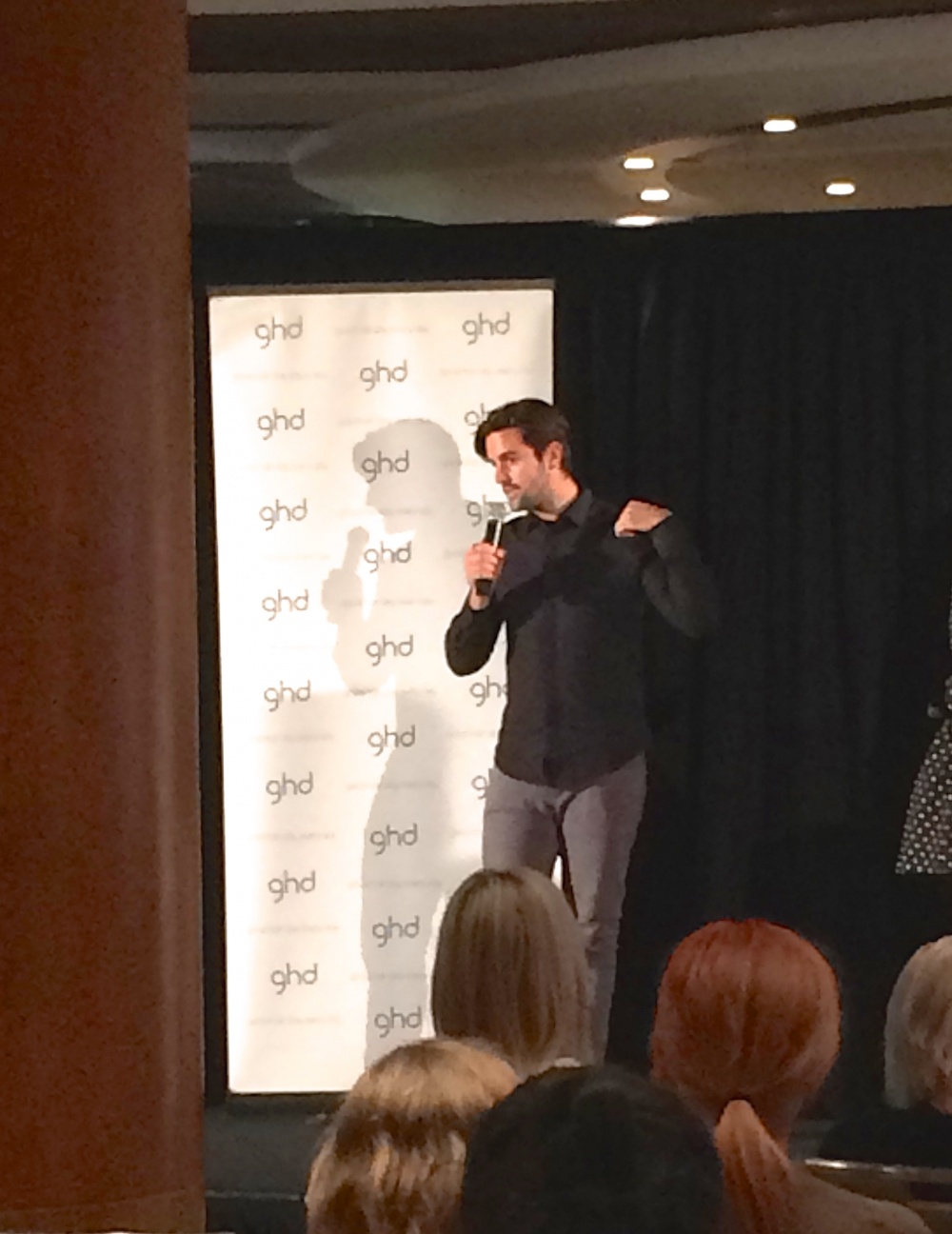 - Lewis on stage -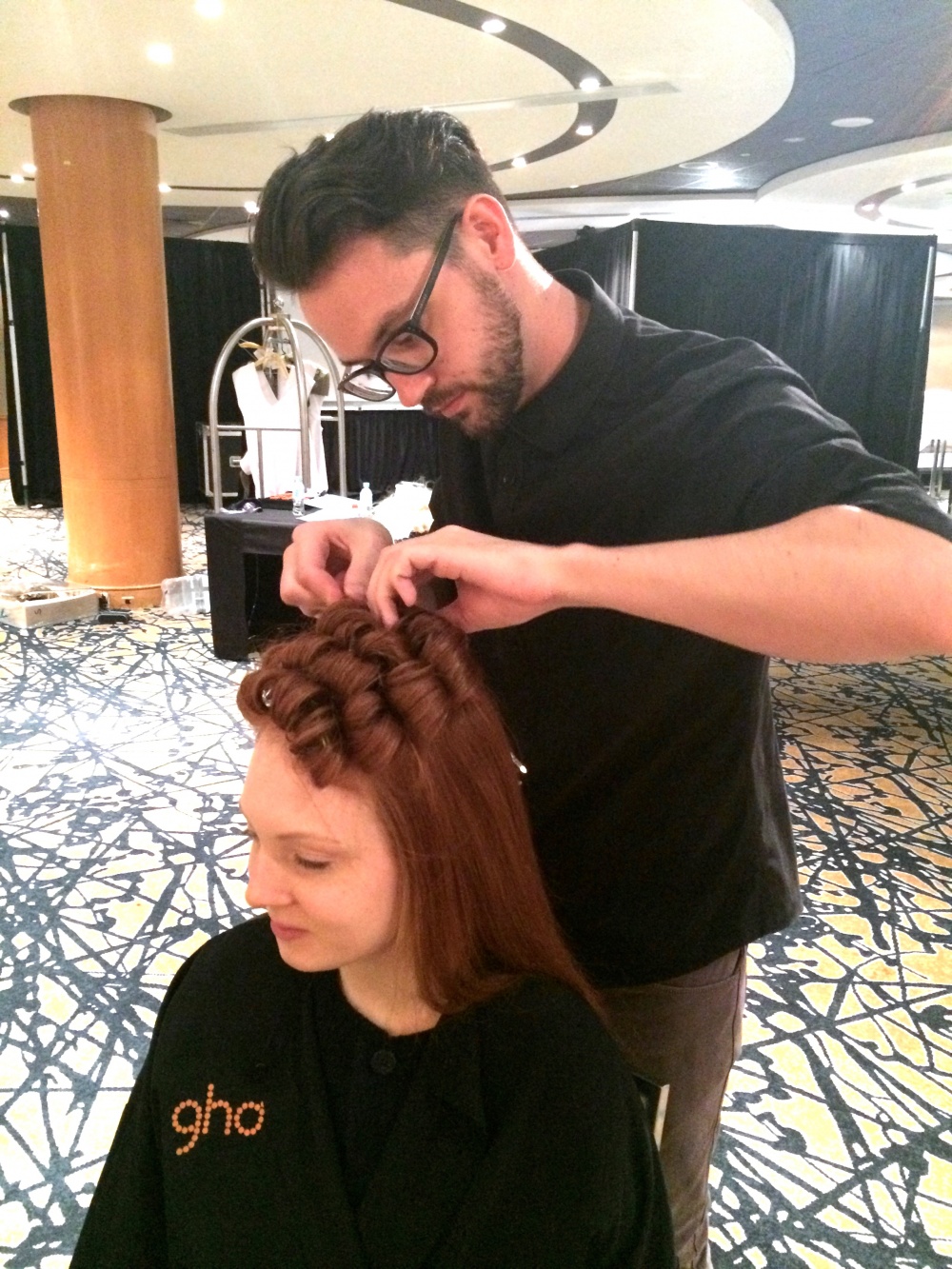 - Ronan prepping finger waves -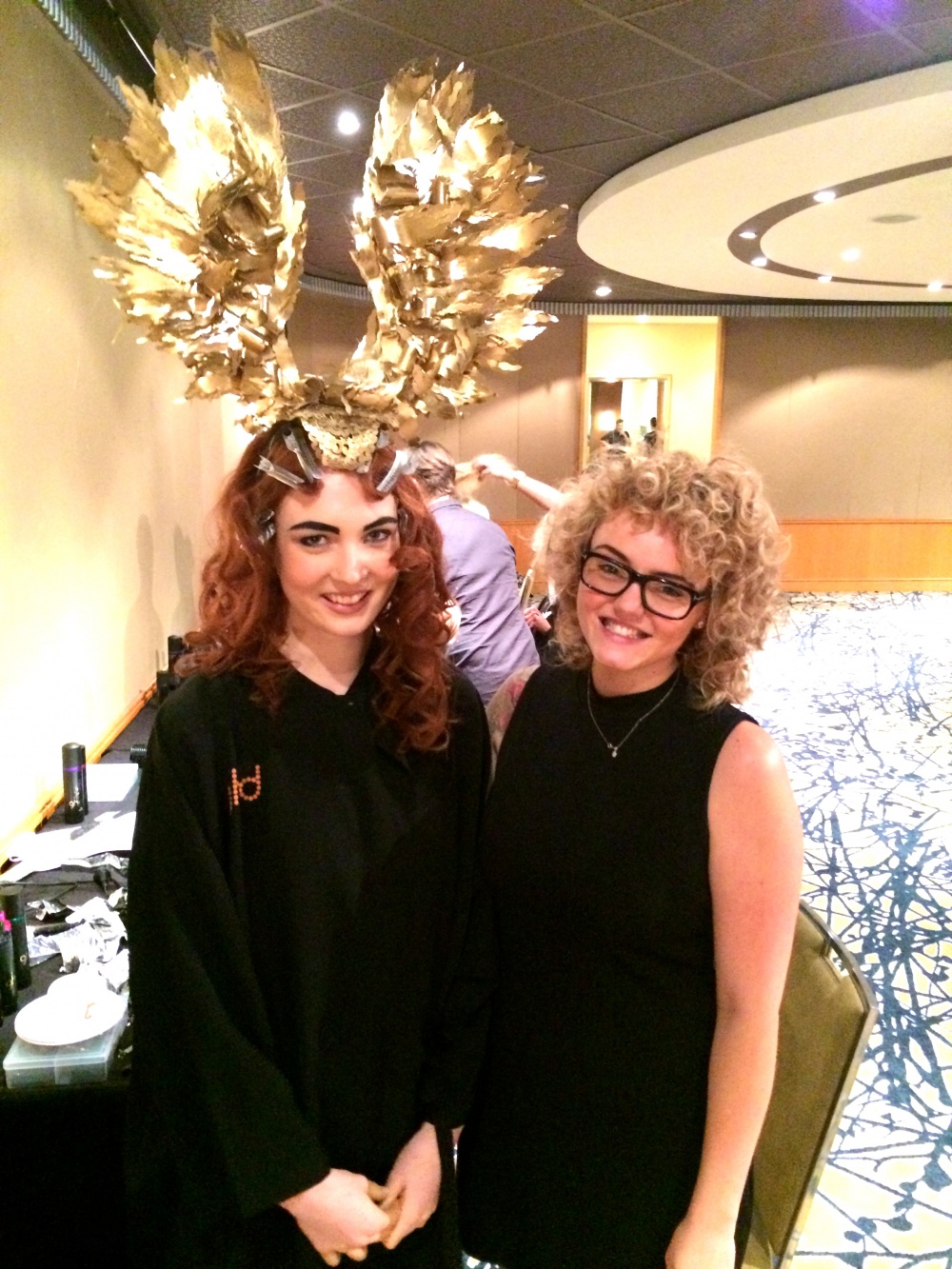 - Faye (right) and model Sarah (left) -
21st March 2015
Lee shoots for ENEX100 !
Lee recently shot for the Perth City Shopping Centre, ENEX100... We are really looking forward to having a sneaky peek at the final shots, well done Lee! Here are some behind the scenes snaps to get you excited...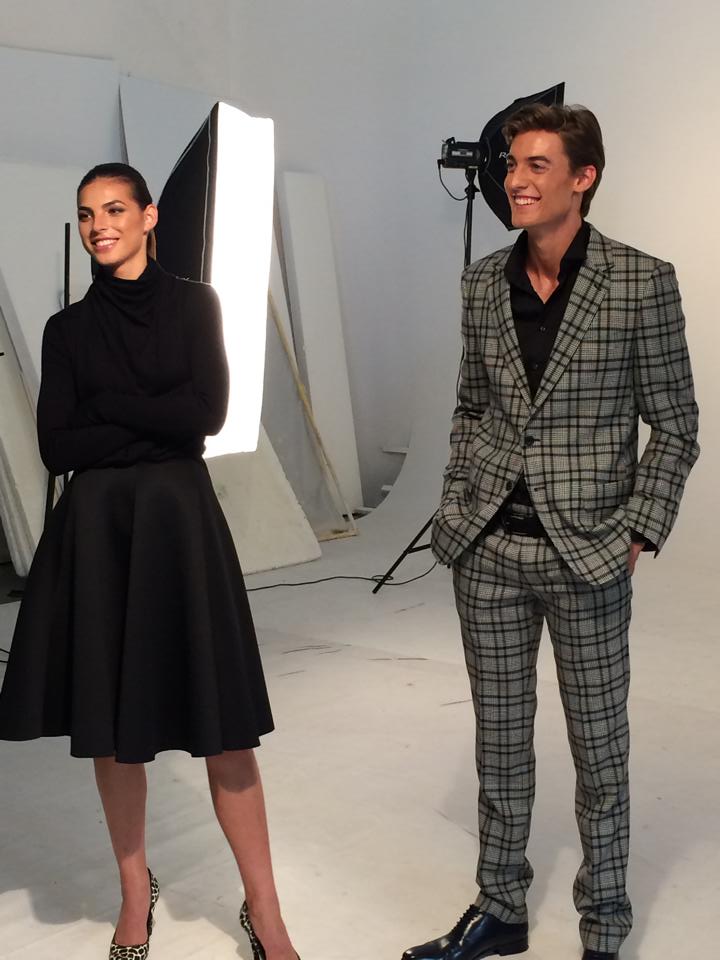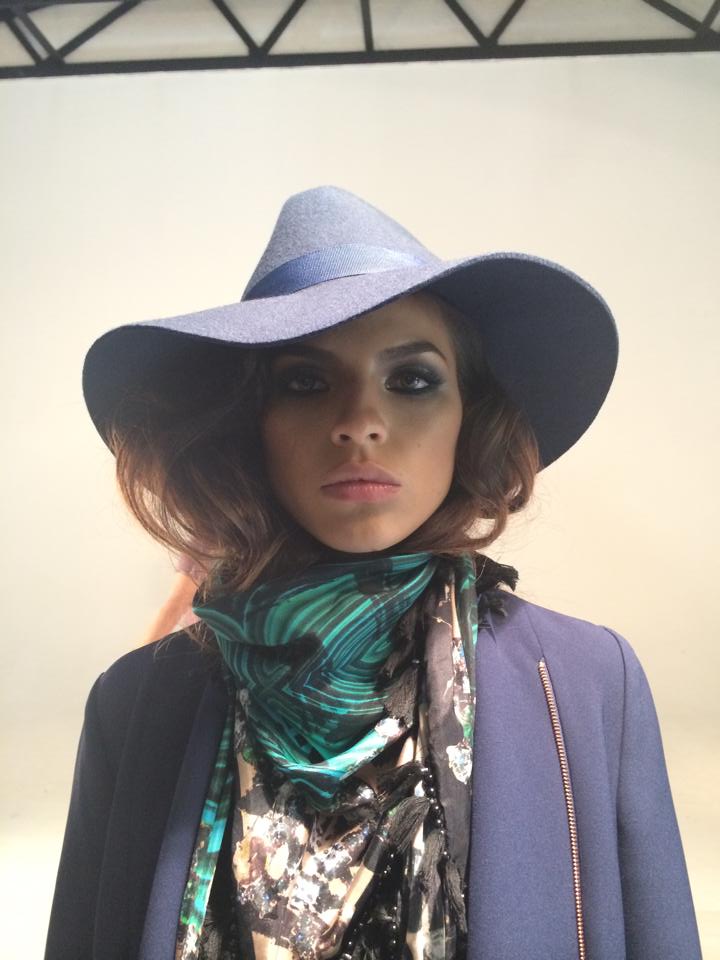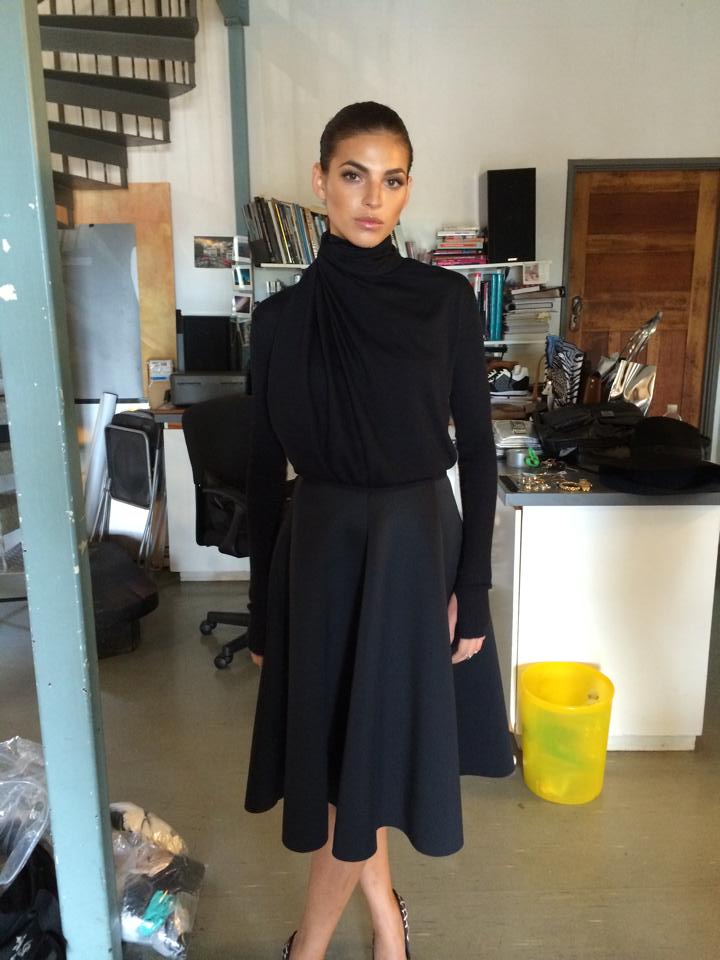 14th March 2015
Introducing UK Make Up Artist, Faye Redfern
We are so excited to introduce our new Resident Make Up Artist, Faye Redfern. Recently arrived from the UK, Faye has worked amongst the finest celebrity artists and has joined our team at Lee Preston Hairdressing!
With endless experience in fashion, editorial, and red carpet events, Faye is now taking bookings for your special events here at the salon. Tired of having your hair & make up done at separate locations? Now you don't need to!
Have a sneak peek at her website to see her fabulous work, www.fayeredfern.com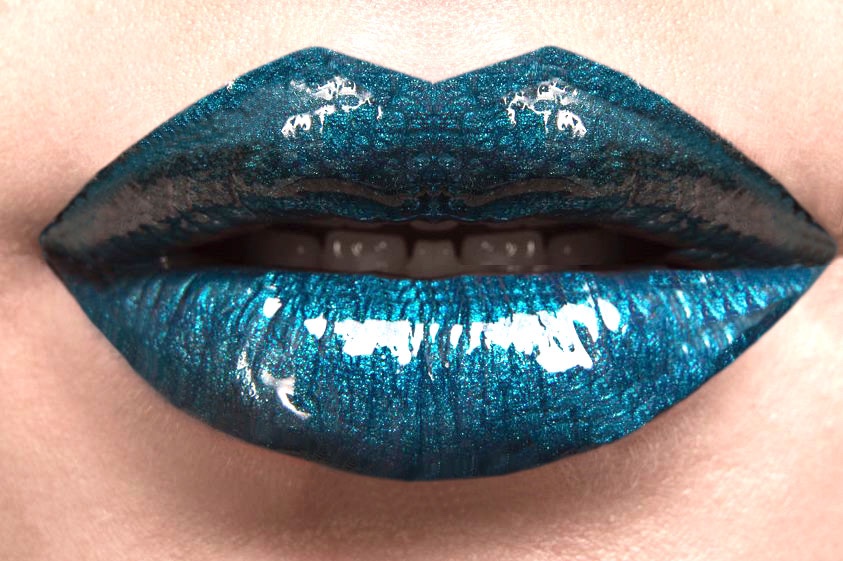 9th June 2014
Hair Expo 2014
It's Expo time again! Team members have flown over to Sydney to participate in this year's Hair Expo. Lewis, Liam and Ronan will be presenting current hair trends and styles for Goldwell while artist Jodee Knowles paints a mural behind them on stage using Goldwell Elumen colours.
27 August 2013
GOLDWELL 'COLORZOOM' CHALLENGE
Fantastic news... Our very own Liam Baxter was announced as winner of 'Global Creative Colourist' category at this year's Goldwell 'ColorZoom' National competition in Sydney last week. We are all so proud and thrilled for Liam!!!
Liam will now travel to Los Angeles in October to compete as Australia's representative at the Global Finals. We Wish him all the best for the next stage of the 'ColorZoom' Challenge. 
Winners at the Global Finals will play a role in the creation of next year's Goldwell 'ColorZoom' trends and their work will be seen globally in the Goldwell Campaign. Fingers crossed...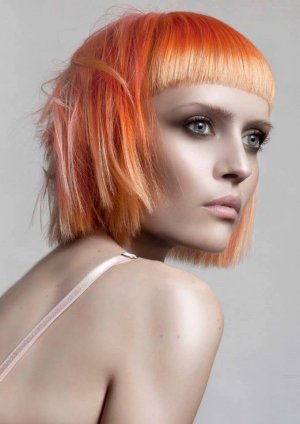 17 July 2013
GOLDWELL 'COLORZOOM' CHALLENGE
Both Liam and Ronan have made it through to the National finals of the Goldwell 'ColorZoom' Challenge. Both of them will fly to Melbourne in August for the finals. Winners from each participating country will attend the Global Finals in Los Angeles later this year. We wish them both all the best... fingers crossed!!!
We all can vote in the 'People's Choice' Awards... To register your vote, simply go to: 
www.goldwell.com.au/sites/public/ColorZoom-PeoplesChoiceAwards.aspx 
16 April 2013
MBAFW
Lee and the team have just returned from Sydney, directing hair at Aurelio Costarella's collection installation. A breathtaking marriage of fashion, art and music... the installation piece celebrates Costarella's 30th year within the fashion industry.
To go behind the scenes with the team, check out this amazing video shot during the installation by Justin Griffiths.
13 March 2013
New Collections
Our new collections are now live on the website... with our new look homepage showing a sample of them. Be sure to check out the collections in their entirety in our portfolio section. We hope you like them as much as we do...
12 March 2013
Lewis and Jess for GHD 'Protégé Styler
Jess Panizza and Lewis Stanford took to the stage last night as part of ghd 'protégé styler' seminar series at Crown.
Designed to showcase Australia's rising talents in hair, the 'protégé styler' seminars will be seen across Australia and Lewis and Jess were invited to represent W.A. The night was a huge success... 
4 January 2013
KMS® California 2013 Campaign
Here is a sneak peek of the 2013 KMS® California Brand Campaign... featuring our very own Barney Gleeson. Shot in L.A. last year, the campaign will front the brand over the next year. We hope you enjoy it!!!
23 December 2012
Farewell Kerry
After nine years with Lee Preston Hairdressing... it is with sadness that we say goodbye to Kerry. Kerry has not only been an incredible member of the team, but has been an amazing friend and loving mentor to us all. Not only is Kerry one Australia's finest colourist... she is an truly lovely person and our team has been left richer thanks to her. Whilst we are sad to see her leave, we are all so happy and excited for her and wish her everything and more!!! We love you, Kez!!! xxx
22 November 2012
Welcome to the new website!
We are thrilled to launch the new look Lee Preston Hairdressing website. Integrating our social media sites, along with smart phone technology, the new website embraces and embodies the changes to Lee Preston Hairdressing. We hope you like it.
3 October 2012
Jess Panizza - 'Goldwell's Rising Stars'
Our very own Jess Panizza presented her work this month as part Goldwell's 'Rising Stars' program. The program is designed to give up and coming stylists the opportunity to present their work to industry in a showcase seminar. As part of the program, the selected stylist are mentored in presentation skills and content design. The evening was an overwhelming success, with Jess shining as the 'Rising Star' we already knew she was.